Story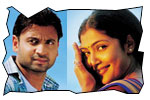 Sreeram (Sumanth) is a principled chap with an inclination towards politics. With an altruistic attitude he goes out of the way to help others. Seeta (Kamalinee Mukherjee) is a girl who does not want to confine to home and wants to live independently as an entrepreneur. Sreeram is seriously fascinated by his maradalu Raji (Neetu Chandra) and wants to marry her. But she feels that he is not her kind of guy. Raji's parents settle her marriage with an IPS officer (Kamal Kamaraju). Seeta meets Sreeram and his relatives on their boat journey from Rajahmundry to Bhadrachalam. The rest of the story is all about how Sreeram and Seeta realize how perfect they are to each other.
Artists Performance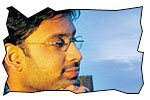 Sumanth: Sumanth is a revelation in this film. His histrionics in Godavari are just perfect. You don't see Sumanth as an actor, but as a character in Godavari. Sumanth body language and screen presence got perfectly matched with that of Sreeram character.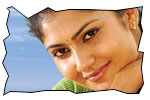 Kamalinee Mukherjee: Kamalinee has given another wonderful performance as Seeta in Godavari. Seeta character is all about independent thinking and tremendous inner strength. Kamalinee rocks in this role with her intense yet cool portrayal. She oozes so much of sensuality (sexiness, to describe it rather bluntly) in 'Andamga Lena' song. No other film has such a strong female character after 'Anand' and she is sure to bag another award for her performance in Godavari. Sunitha's dubbing for heroine's character is terrific.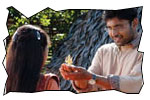 Others: Neetu Chandra is awesome in the role of a confused girl who changes her mind in split of second. Kamal Kamaraju is adequate as haughty IPS officer. Tanikella Bharani is good as usual. Performance of the little boy is tremendous. Kalyani is neat as food vendor. CVL Narasimha Rao is fair as the father of heroine. The old woman who did the role of bamma is pretty good.
Technical Departments: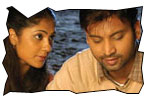 Story - screenplay - dialogues - Direction: Story of the film revolves around a sensible love story. This film can be made in any backdrop like a road journey or a foreign trip. But the Godavari backdrop added a whole new perspective to the film and it enhanced the visual splendor. Direction of the film is very good. The main strength of Sekhar Kammula is his sensibility. He made sure that each and every scene is sensible and is done with a logical purpose. His characterization is very strong (with a bit of bias towards heroine character). Screenplay of the film is good. Sekhar used some stereo type screenplay techniques to resolve certain issues (like clearing of misunderstandings through a diary and a guy misbehaving with heroine to create marriage pressure in heroine's house) in the film. Narration should have been bit faster. Dialogues of the film are perfect. Sekhar is also pretty strong in bringing emotions right. His voice given to the animated dog character is cool and the commentary of the dog is hilarious. There was bit of rawness in the taking of Anand film, but with Godavari Sekhar Kammula emerges as a professional director.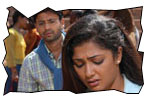 Music: Music by KM Radha Krishnan is very good. The background music is also good. Veturi's lyrics are extraordinary. Sekhar Kammula's canning of songs is excellent with apt choreography by Swarna. My personal favorites in the film are Andamga Lena, Uppengele Godavari and Manasa Vacha. 'Rama Chakkani' song is beautifully used as background music.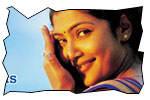 Other departments: Cinematography by Vijay C Kumar is excellent. He captured Godavari and Papi Kondalu in a gigantic scale. He also made sure that the visuals are aptly suited to the mood of the film. Editing work by Marthand K Venkatesh is superb. Artwork by Kishore Chowksi is good and the set work on the boat is awesome. Graphics work by Firefly is good. The production values by SSC arts are grand.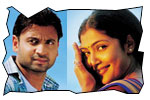 Analysis: First half of the film is wonderful. I have the habit of taking a guess about the next scene whenever I watch a film. But in the first half of Godavari, I was so pleased with the film that I stopped guessing what's next and started enjoying what is being presented on the screen. The tempo gets disturbed in the second half of the film with two episodes (baby delivery and elopement episodes). But director immediately gets back the film on track with nice explanation. On a whole, Godavari film is another Sekhar Kammula's film with good sensibilities and emotions. 'Godavari' film is as good as 'Anand' if not better. Just go and take a plunge!
Godavari links
Photo Gallery
Working stills
Audio launch
Press Meet 1
Press Meet 2
Wallpapers
Trailers
Chitchats
Sekhar Kammula 1
Sekhar Kammula 2
KM Radha Krishnan
Schedules
USA
Jeevi reviews of previous 5 films
Pokiri
Veerabhadra
Pournami
Sri Ramadasu
Rajababu
Asadhyudu
More Reviews