Story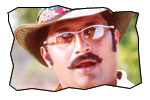 Anjali (Arti Chabria) is a girl ran-away-from-home who is desperate to look out for shelter and job. Gopal (Prabhu Deva) is a budding guitarist who is frenetically looking for a shelter at a cheap rate. Anjali and Gopal finally agree to stay in the same house in the guise of husband and wife because the landlord rents out his cheap apartment only for the married couple.
Sundara Murthy (Prakash Raj) - a village bred industrialist who has a chain of industries named after his wife Anjali (Urvasi) - had to move to city as his city-life-stuck-wife bugs him consistently.
Sukumar (Srikanth) starts an electronics mall after stealing 10 lakhs from his father's locker. Sukumar misunderstands Anjali to be the daughter of Sundara Murthy and offers a petty job in his shop for Anjali.
Gopal and Sukumar are in love with Anjali. Sundara Murthy suspects that his wife Anjali is having an extramarital affair with Sukumar. Wife Anjali suspects that her husband is having an extramarital affair with young Anjali. The climax of the film unwrap the errors that lead to comical situations.
Artists Performance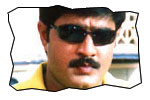 Prabhuveda and Srikanth are competent. Arti Chabria did well with in her limitations. But the dubbing of Sunitha for Arti is routine. Prakash Raj did the role of a good-hearted old man. He is good, but a bit artificial in few scenes. Among the comedy artists, Brahmanandam provides some relief. There is a bit of Tamil scent in Urvasi's histrionics and dialogue delivery.
Technical Departments: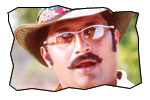 Story: There is a big story behind the story of this film. There was a Telugu film called 'Rao gari ammai' directed by K Vasu decades back. That story was used as an inspiration and produced as 'Hungama' in Hindi by Priya Darshan with Akshaye Khanna, Rimmi Sen and Aftab Shivdasani in the main leads. This film 'Intlo Srimati Veedhilo Kumari' is heavily inspired by Hungama film. Arti Chabria, Srikanth, Prabhudeva and Prakash Raj played the roles enacted by Rimmi Sen, Akshaye Khanna, Aftab and Paresh Rawal respectively.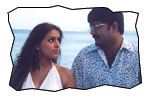 Screenplay - direction: 90% of the scenes (including the scenic order) in this film are taken from Hungama film. When creating such a situational comedy where humor is generated out of errors and misunderstandings, the director should be extremely deft at getting the comedy timing right. Director K Vasu could not handle comedy - which is the main ingredient of this film - properly. Direction of the film is pretty old fashioned.
Other departments: Dialogues by Chintapally Ramana are partly good, but did not produce any punch in the theaters because of lack of comedy timing. Music by Ghantadi Krishna is a let down. Cinematography by Jayaram is average. Productions values of the film are so so.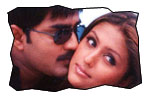 Analysis: First half is average and second half is a letdown. The main drawback of the film is the mistiming of comedy. Comedy films do not work out when the comedy timing in those films goes amiss. We definitely expect a better product when it is coming from the stables of big names like Aswini Dutt and Allu Arvind.
ISVK Links
Photo Gallery