Story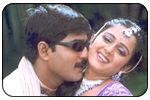 Vivek (Srikanth) is India's No.1 architect, who values everything in the form of money and gazes the world through the telescope of currency. He happens to meet a girl Sridevi (Charmi) who helps him in certain issues. He try to give her money as token of appreciation for the help she rendered. She hates his materialistic attitude. Slowly, Vivek falls in love with Sridevi and proposes to her. She rejects bluntly.
The rest of the story is all about how he changes his attitude and wins the love of Sridevi.
Artists Performance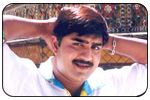 Srikanth is impressive as the leading man. Charmi is cute and homely in the role of Sridevi. Sunil stole the show with his comedy. Sivaji Raja appeared on big screen for the first time after his accident. He tried his best. Anvita looks good for the second fiddle role. LB Sriram generated humor as the riddle master. Senior artists like Kaikala Satyanarayana, Jayanti and Sarat Babu acted in this film. Brahmanandam and MS Narayana generated neat comedy. Venu Madhav's finishing episode is hilarious.
Technical Departments: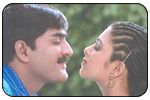 Story - Screenplay - direction: Story of the film is pretty routine one. Debutant director Surya Teja handled the screenplay of the film like an experienced director. However there are certain lags in the second half of the film. Surya Teja seems to be a promising director. He handled the most of the scenes in the film sensibly. But at the same time, his direction is too traditional.
Dialogues: The main asset of the film are humorous dialogues written by Chintapally Ramana. The dialogues written to Sunil and riddles written to LB Sriram are pretty good. There are certain though provoking dialogues as well.
Music: It's a fair comeback for Sri after a hiatus of almost 4 years. The songs are neat. Background music and rerecording is also good. He followed SA Raj Kumar style of background chorus for sentimental scenes.
Other departments: Cinematography by Jayaram is ok. Choreography by Pradeep Anthony is good. It's a decent effort by the new filmmakers MS Kumar and Geeta.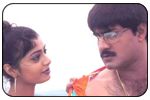 Analysis: First half of the film is entertaining. Second half is OK with lots of sentiment scenes. The main strength of the film is the comedy dialogues written by Chintapally Ramana. Its not a bad film and you may watch it once for the comedy. 'Neeke Manasichanu' has chances of becoming a minimum guarantee film for the producers, if they promote the film aggressively.
Neeke Manasichanu links:
Photo Gallery