Story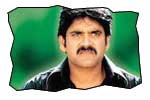 Venu (Nagarjuna) is an orphan and a contractor at Vizag port. Anu (Shriya) is a student in classical singing. Sruthi (Arti Agarwal) is Anu's friend. Anu loves Arun (Subbaraju) and makes an attempt to elope with him one night. Arun is the son of a business tycoon JP (Mukesh Rushi). JP sends police across to nab Arun. As police nab Arun, Venu rescues Anu. Anu's father disassociates himself from his daughter. Then Venu takes Anu to his place and gives assurance - 'I am there' (Nenunnanu).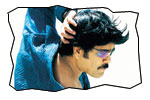 Venu finds out where Arun is and gets Anu married to him. After the marriage is over, JP tells his son that Venu and Anu have an affair as they live together in the same house. Arun gets suspicious about Anu's character and leaves the marriage venue immediately after the marriage. Anu is back in Venu's place. Venu is in the mission of locating Arun and convince him.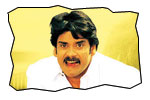 Would Venu reunite Anu and Arun? Is Arun - who suspected his love of infidelity - worth enough to be the husband of a good girl like Anu? Would Venu reciprocate to the love signs of Sruthi? Would Anu dump Arun to love Venu? Too many questions and a single answer! Watch it yourself to know the climax.
Artists Performance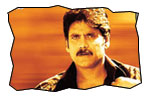 Nagarjuna: Nagarjuna is as charming as ever. He is exceptionally handsome as Venu in this film. He excelled in each department with his consummate ease. Be it mass steps in 'Ettagu Vunnadi' song, ferocious fights or charismatic demeanor towards heroines.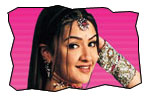 Arti Agarwal: Nagarjuna refers to Arti Agarwal in this film as 'Gas Cylinder' and the entire theater goes into ruptures by listening to this comment. She seems to have put on more weight for this film in which her character is given less weightage. There is also a one-liner written for her in this film - Deeniki cholesterole kaadu … extraalu kooda ekkuve'. She also wore tight clothes in this film which made her movements a little difficult. Hence she does not look entirely at home while doing certain mass steps in the songs.
Shriya: Shriya is sensuous as usual. She played a very vital role in this film and she did justice to her role. But she seems to be losing the freshness and tenderness off late. She has only one duet song with Nagarjuna.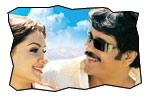 Others: The main villain Mukesh Rushi does not have much role to play in this film. Pasupati did justice to his role of a goon with his grotesque looks and fearsome representation. Tanikella Bharani did a negative role. It is nice to see Allari Ravi Babu back in his elements of comedy villain. Subba Raju is fair as lover of Shriya. Paruchuri Venkateswara Rao and Sudha do not have much role to play. Ali and Brahmanandam acted as pals of Nagarjuna and they did well within their limitations.
Technical Departments:
Story: Story of the film is wafer thin. The main thread of the film is very delicate. Its about how an orphan man gives shelter and assurance to a girl who is also made orphan by her disassociated parents and ran-away lover.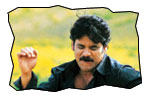 Screenplay - direction: When we have such a thin storyline, it is essential to have a great screenplay to run that story in a convincing way by establishing the relationships in such a powerful manner that they carry the entire film without boring the audience. But the director VN Aditya could not succeed in providing interesting screenplay to sustain the tender emotions. The direction of the film also leaves a lot to be desired. However, he handled certain scenes towards climax (especially the song 'Venu Madhava') in appropriate manner.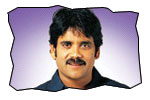 Music: Music for this film is excellent. Keeravani has given a couple of soul renditions for this film. Two situational songs in the second half 'Nenunnanani' and 'Venu madhava' are very well canned. The remaining songs were not placed in interesting situations. Anita did the first song of the film 'Banti Kavala'. She did lots of mass steps in that song. Nagarjuna did perfect mass steps in 'Ettaga Vunnadi' song. Shriya should have been there in that song along with Arti as per the situation.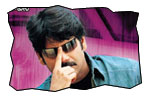 Other departments: Dialogues by Paruchuri brothers are average. They also did the expansion of story (Katha Vistarana), which is also not satisfactory enough. Photography by Siva is good. Stunts by Vijay are OK. Lyrics by Sirivennela and Chandrabose are worth a commendation. Choreography by Lawrence, Raju Sundaram and Ashok Raju are good. Production values of Kamakshi banner are of top standard.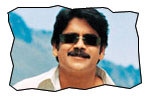 Analysis: First half of the film is little boring. Second half is slightly better. Things get better towards climax. The plus points of the film are Nagarjuna and music by Keeravani. The main drawback of the film is incoherent script and loose screenplay. The mass-elevation took a beating as Mukhesh Rushi is given weak characterization. Arti Agarwal character is created just to insert 3 songs as Shriya is shown as the girl of some other guy for 85% of the film. One does not understand why the kids-episode is shown in the beginning of the film. There are lots of unnecessary scenes in the film which makes the narration appear pathetically slow. Nagarjuna has given three hits in a row - Santosham, Manmadhudu and Shivamani 98480 22338. We have to wait and see if 'Nenunnanu' help Nagarjuna to continue the successive winning streak.
Nenunnanu Links:
Release centers
Audio Review
Photo Gallery
Wallpapers
Muhurat
Title Announcement
Audio Function
Trailers
Mega Posters