Story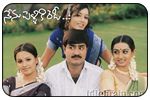 Gopi (Srikanth) is pressurized by his grand parents to get married. But Gopi wants to make sure that there is compatibility with the girl he is going to marry. Hence, he approaches a marriage bureau and selects the profiles of three girls and meets them as a friend. These three girls are Savitri (Anitha) - a freelancing journalist, Bhavana (Laya) - a classical danseuse and Neha (Vidya) - a bank employee. Subsequently, all these three girls fall in love with Gopi and want to marry him. Gopi wants to get rid of these three girls now. Entire second half revolves around how Gopi gets rid of them and incidentally lends his marriage hand to the owner of marriage bureau Priya (Sangeeta).
Artists Performance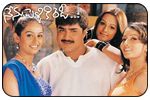 Srikanth is competent as the lover of 4 girls. He looks fresh and acted with ease. Laya is traditional as classical dancer. Anitha is fair. Vidya is not impressive in traditional get-up (unlike her role in Ammailu Abbailu). Sangeeta is restricted to a few scenes role. Its another drunkard role for MS Narayana. Jeeva is good as suspecting circle inspector. Sunil is OK. But the whining sound he produces while laughing is becoming redundant these days (Ela Cheppanu, Tagore and Nenu Pelliki Ready).
Technical Departments: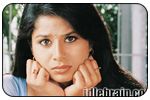 Story: Story of the film is about 4 girls loving a guy at the same time. These kinds of films used to be of Jagapathi Babu's choice (Allari Premikudu, Chilakkottudu and Moodu Mukkalaataa). All these three films failed at box office. Its really surprising thing to see why the makers took up the same kind of story which was tested negative at BO.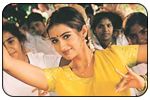 Screenplay - direction: Venky - whose debut film Kabaddi Kabaddi was a blockbuster - directed this film. If Kabaddi Kabaddi dealt with village humor, this film has city backdrop. Though director tried making this film a hilarious fare by inserting lots of comedy in it, he could not built the much needed tempo in narration. There is one basic flaw in the story of the film. The hero wanted to select a girl who has got good looks, attitude and emotional compatibility. And when three girls fall in love with hero, he avoids them by marrying another girl. In this story, director did not show any reason why hero rejects these three girls. All three girls love him and they are not bad at all. Screenplay of the film is slow and unnecessary footage is given to certain scenes.
Other departments: Music by Chakri is good. But re-recording is mediocre. Songs are scored well. The picturization is also good. Dialogues by Sateesh are decent. Camera work by Amar is good. RPG Combines that produced Uday Kiran's 'Kalusukovalani' presented this film. Tammareddy Bharadwaj produced it.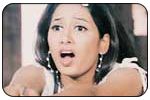 Analysis: First half of the film is average and second half is really slow. The director concentrated more on comedy and less on strength of the story and narration. 2nd film failure syndrome is running high for directors. Almost all directors (except for a very few like Jayant C Paranji and SS Raja Mouli) got affected by this syndrome. Its appears that Venky also might get affected by it.
Nenu Pelliki Ready links:
Photo Gallery