Story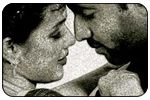 Satyam (Sumanth) is a sweet and too-good-to-believe kind of guy. Everybody likes him except for the two he loves the most. One is his father (Malladi Raghava) and other one is the girl with whom he is in love with. And she is the cute girl Ankita (Genelia). Sathyam comes out of his house and start living with friends because he is misunderstood by his father.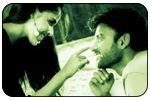 Sathyam is also a sensitive man and sensible writer. He ghost writers lyrics for a popular film lyricist. He wants to prove himself as lyricist before meeting Ankita to express his love. Mean while, a flamboyant classmate of Ankita proposes her. Would Satyam be able to propose to Ankita? Would he win her love? To know these two things, you need to watch 'Sathyam' on a big screen.
Artists Performance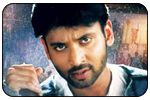 Sumanth: Sumanth performed like a professional in this film. He succeeds in generating sympathies for his characterization. His strengths are assets are his pure eyes and good diction. And the same purity made him the best suitable guy for that character. His dialogue delivery has good clarity and his voice is good. There is not event a single moment on screen where you can find any shortcomings in his histrionics.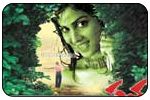 Genelia: Genelia is very fresh and adorable. The entire story is told from hero's point of view. Hence you can see heroine coming in flashes and in the imagination of hero. If you had seen Genelia in a aggressive and contemporary kind of teenage character in 'Boys', you are going to see the tender and poetic side Genelia in this film.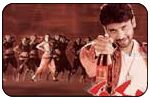 Others: Sridhar did OK job as the villain in this film. Comedy actor Rajesh is given a good footage in this film and he proved himself by performing comedy scenes with good timing. The 'puliraja' episode involving him is hilarious. Brahmanandam play another comical role and his get up resembles that of our president Abdul Kalam. Kota Srinivasa Rao did a well rounded character in Telugu after a long time. Varsha played the role of sister to hero and she did well. Lawrence did an item song in this film along with Genelia. Kondavalasa did a comedy role. Music director Chakri played his realself in this film. Tanikella Bharani is good as the plagiaristic lyricist.
Technical Departments:
Story: The story of the film is pretty soft one. And it has similarities to Vikraman's stories where hero is misunderstood by the people who mattered the most.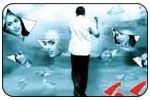 Screenplay - direction: Screenplay and direction of debutant Soorya Kiran is neat. The taking of the film is sophisticated. Framing of the film is rich. The screenplay has similarities to that of Vikraman's films. Narration of the film is little slow. The director succeeded in making this film appear fresh as well. There is lots of poetic way of picturization of tender feelings. The climax resembles the Vikraman style where all the misunderstandings are cleared in one situational lead song to climax.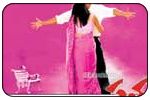 Music: Music by Chakri is excellent. Music would remain as highlight of the film. Credit should also be given to the cinematographer and director make the song come very rich on the screen. Background score is amply supported by the humming of popular tunes in this film (SA Raj Kumar style).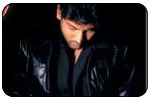 Other departments: Cinematography by Sameer Reddy and Raja is first rate. Framing of the shots, altering of lens focus and lighting schemes in this film are brilliant. Dialogues are pretty good. The lyrics of the film are efficiently used as dialogues in important scenes. Editing by Nandamuri Hari is worth an applause for doing a few cool editing effects. Choreography of the songs is apt. Stunts by Vijay are effective. The stunts are composed in such a style that they does not appear too lengthy, but at the same time they give perfect results. Producer Nagarjuna has spent lavishly on the film and all the money spent on this film could be visualized in the rich frames of the film.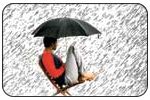 Analysis: 'Sathyam' - a technically rich one - is a well made film. Strengths of the film are perfect casting, good music, sophisticated taking and rich frames. The weakness of the film is slow narration and class-orientation. Though the hero and heroine in this film belong to middle class family, the presentation of the film is made to suit the tastes of urbane viewers. Producer Nagarjuna should be appreciated for making a clean and family oriented film. Director Soorya Kiran makes a mark for himself through 'Sathyam'. Hero Sumanth's proves himself as a perfectionist.
Trade Talk: This film is released with 22 prints and has got terrific opening all over. There is a positive response for this film from crowds. This film finds a liking for urbane viewers. We have to wait and see how masses embrace this well made film.
Satyam links:
Photo Gallery
Poster designs
Wall Papers
Sumanth Interview
Audio Function