Story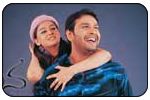 Siddardh (Siddardh) falls in love with Meera (Maahi) at first sight. But he makes himself clear that he fell in love with her just because he found her attractive and sexy. He takes quite a few time and effort to convince her about his sincerity in love. But one fine day, he comes to know that she is suffering with a terrible disease which would make her physically handicapped in the future. Siddarth who loves Maahi more for her looks than her inner beauty is taken aback. He stops speaking to her and interacting with her. Meanwhile, his parents fix his marriage to Ridhima (Archana), his close pal since childhood. Would he marry Ridhima or realize the value of love and go back to Meera?
Artists Performance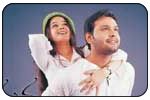 Siddardh:Siddardh is competent in the male lead role. He is at ease and his performance is natural. He can emote emotional scenes with conviction. He need to tone down his body for a longer life as an actor in Tollywood.
Prabhu Deva: Prabhu Deva played a mature role in this film that explains what is love is all about and how a man should treat a girl he loves irrespective of everything else.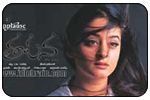 Maahi: Maahi - of Hindi video album 'Ye Vaada' fame - has made her debut in Telugu a couple of years back in Siva Nageswara Rao's 'Ramana'. She is a bad choice as the heroine for this film. She might be good choice for item songs, but not a good one for a full fledged heroine role.
Seema: Seema's characterization is very delicate in this film. She suited the role to the tee and for all those viewers who wondered why she is wearing her palloo in Benajir Bhutto style, there is an answer for it in climax.
Archana: She is a surprise pack in the film. She is completely at home while playing the hero's friend character. She did well.
Others: The only regular face among the other artists is that of Ali. He did the role of hardcore Chiranjeevi fan, who keeps on mimicking Chiranjeevi using his get-ups from various Chiranjeevi films.
Technical Departments: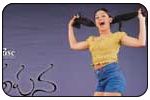 Story: Story of the film is pretty thought provoking one. It explores what is love is all about and gives a message to the lovers who thinks love is all about getting attracted towards beautiful/handsome girls/boys. It also shows how parents should treat their kids.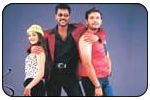 Screenplay - direction: Tejas Dhanaraj - who won Nandi awards numerous times as director of small - made his debut through this film. He did a decent job with in the resources he was given. He is good at handling emotional scenes. However, the screenplay of the film leaves a lot to be desired. He took the entire first half to establish the characters, which is too long a period to do it.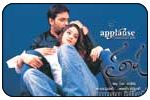 Other departments: Photography by Ajay Vincent is impressive. Dialogues by Tejas Dhanraj are so so. An independent dialogue writer would have done a better job in terms of keeping interest alive by penning one-liners and chirpy dialogues. Music by Sambhu Prasad is good. 'I am in love' and title track of the film are impressive. Background music by Anoop is cool.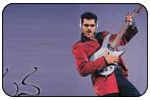 Production: Applause Entertainment (Aditya Birla group) entered into Telugu film production with this film. This film is made on a small scale with minimal resources. They should be appreciated for choosing a storyline that has some beautiful message to the public. They are making really huge projects like Black (Sanjay Leela Bhansali) in Bollywood. It would have been more appropriate and grandiose if they made their debut with a huge project. They are having plans of making really big films in Telugu now, though.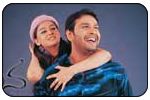 Analysis: First half of the film does not have any story, hence is little boring. Things start rolling in second half. The film is good from the moment it is revealed that heroine is suffering with a disease. The director shown his finesse in handling climax scenes and emotional episodes. It's a clean film. 'Tapana' also shows parents in good light. If targeted towards lady crowds, this film might reach more people.
Tapana links:
Photo Gallery
Wallpapers
Audio function