Story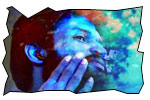 The Confessions of a filmmaker (Naa Video Diary) is an autobiography of a person who is about to die within 10 days. This film goes on a flashback narrative style. Kamal Kamaraju (Kamal Kamaraju) is in the Telugu film industry for the past 10 years working for various Telugu blockbusters under direction department. He is the frustrated by the way Telugu films are being made and also gets ditched by his girl friend. He calls his pal and ask him to shoot him for a self-made documentary where he records his moments for the last 10 days. The rest of the story is about how he expresses his personal experiences with the film industry.
Positive points:
1. The director used a digital handycam (high definition one) to shoot the entire film. It is a fresh beginning in Telugu film industry as it gives an opportunity for the director wannabes to shoot their films in shoe-string budget using digital cameras.
2. The basic intention of making the film is good. The director succeeded in expressing what he wanted to tell.
3. The film has only one character in the entire film. Kamal Kamaraju exhibited entire gamut of emotions successfully.
4. The episodes in which Kamal criticizes Telugu film industry and displays placards are good.
5. Director took the help of popular Hindi and English tunes to narrate the story.
Negative Points:
1. Films of these kind should be done with passion. But we find more hatred in the content than passion.
2. A few episodes are little boring. The film is made with the intention of having a runtime of at least one and half hours. The film would be more interesting, if it is trimmed a lot.
3. The director took the liberty to use extreme expletives to get his point across. The same intensity should have been expressed through emotions than using expletives.
4. The postproduction work done in terms of adding visuals is little taxing to the eyes.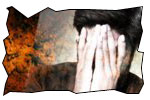 Analysis: It is a purely a personal film. For every issue, there are both positives and negatives. The director should have taken balanced road of approach towards expressing the problem than going into complete negative mode. He went to the extent of accusing top Telugu film heroes and blamed the entire Telugu film industry. He also expressed that it is Telugu film industry that is influencing the masses with mediocre films where as it is the masses who influence the makers about what kind of films to be made. On a whole, 'Confessions of a Filmmaker' (COAFM) is an honest and brave film.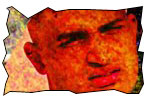 Tailpiece: The basic premise of the film is highly debatable. There is a frustrated assistant director who wants to direct a film. He is dumped because hero did not find the script good enough. He thinks that he could direct a good film. Before making their debut as director, all director wannabes think that they are of Mani Ratnam and Ram Gopal Varma caliber. But it turns out that most of these debutant directors deliver miserable films. When these debutant directors are not able to direct films with minimum basics, where will be credibility to a director wannabe who thinks that entire film industry is wrong and he is right?
COAFM links
• Trailers
Jeevi reviews of previous 5 films
• Srimahalakshmi
• Munna
• AMAV
• Classmates
• Dhee
• Athili Sathibabu
• Jagadam
• Okkadunnadu
More Reviews