Story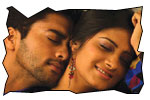 Gowtam (Navadeep) is born into a well educated family that is full of academic and professional achievers. His father Sambhu Prasad (Nassar) is an IAS officer. Gowtam gets raw treatment in his house as he is pretty bad at academics and finds it hard to clear off his graduation. Whenever he tries something good for the family, it boomerangs. In one such occasion, he faces the ire of his father. Gowtam is thrown out of his house. His friend Janaki (Sindhu Tolani) gives him shelter and the strength to face the world. The rest of the story is all about how he solves the problems arises in his family and how he makes his father proud by topping the civil services.
Artists Performance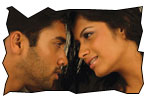 Navadeep is brilliant in the role of a wayward guy. He possesses extreme flexibility in dialogue delivery. He can speak any type of accent with panache. Navadeep exhibited great comedy timing and maturity in emotional scenes. Sindhu Tolani is pretty in the role of friend of hero. Madhu Sharma is given a small role that offerss a skin show. Bhanu Priya got a vital role in this film as somebody who inspires the hero. Nassar is good as unsatisfied father. Pruthvi, Sijju, Sri Varma and Ravali are adequate.

Technical Departments: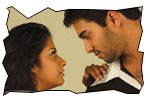 Story: Story of the film has striking resemblance to Arun Prasad's debut film Tammudu. The similar kind of story where son longs to win over his father's love has come in films like Vijetha and Satyam. The story of the film is formula oriented and pretty routine.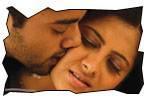 Screenplay - direction: Though Arun Prasad has chosen a predictable story, he has got some freshness in characterization and made sure that the film does not look hackneyed. Direction of the film is fairly decent. He could get comedy and emotions blended in a balanced way. However, he could have handled the second half better as we find certain scenes boring and certain things illogical.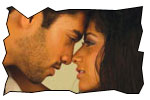 Other Departments: Music by Anoop Rubens is an asset. He gave cool melodies in the form of 'Edo Aasa' and 'Anaganaga Oka Raju'. The background music of the film is also good. Dialogues by Ramesh - Gopi are good with sprinkling of funny one-liners. Cinematography by J Siva Kumar is pleasing to the eyes. Lyrics by Sirivennela and CC Reddy are very meaningful. Production values by Visu Film International are of high standard.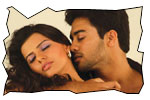 Analysis: First half of the film is entertaining. Second half of the film is mixed with some emotional moments and a few boring moments. The plus points of the film are decent presentation and good music. The scenes of wayward guy doing wonders in bike's engineering and topping civil service examinations are far from imagination. Producer CC Reddy should be commended for attempting a film with nice message in it. On a whole, Gowtam SSC is fairly decent. This film has the chances to become a minimum guarantee film if given the right promotion.
Tailpiece: The ticket price for this film is Prasads multiplex is Rs. 100/- instead of Rs. 60/-. It is unfair to have such high rates for a small film like Gowtam SSC. I would not have bought the ticket at Rs. 100/- if I were not to review this film. Hopefully, the producer look into it and do something about it.
Gowtam SSC Links
Photo Gallery
Audio launch
Press Meet
ACD launch
Jeevi reviews of previous 5 films
Jai Chiranjeeva!
Aaru
Sri
Mahanandi
Vennela
More Reviews