Story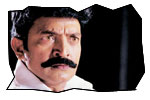 Raju (Raja Sekhar) is the elder son in a family, drowned in debts. His family consists of a widow mother, a brother and a sister. Raju makes his family believe that he is in Dubai by regularly sending them money. But the truth is that he is a jail inmate accused of a murder. Raju changes his name as Spirit Sambasiva and becomes a smuggling kingpin later. His brother becomes a cop. He traces Spirit Sambasiva out and realizes that he is none other than his brother. The rest of the story is all about how Raju becomes victorious.
Artists Performance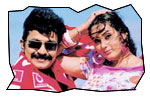 Raja Sekhar is good. But he should make sure that he does different kinds of roles to increase his span instead of sticking to similar kinds of roles in all films. Namitha is back in Telugu films after a long gap. Her role does not demand much histrionics and she did well. However she appears in different sizes in this film as she put on weight during the middle of the shoot. Riaz is adequate as brother. Rami Reddy did the role of villain and interestingly his voice is dubbed by a dubbing artist. Nassar is OK. Raghu Babu is the only actor in this film who succeeded in evoking some laughter.

Technical Departments: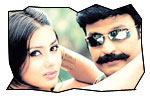 This film is a remake of Malayalam hit called 'Runway'. Story of the film offers bit of freshness. Direction of the film is mediocre. Screenplay makes you get confused in the second half. Taking and shot-making of the film is old-fashioned. However couple of strategies adapted by hero in second half are good (probably there in original too). Music by Koti is just average. Cinematography by Ramana Raju is OK. Dialogues by Ravi are not up to the mark.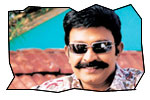 Analysis: First half of the film is average. Second half is not up to the mark. Its high-time for Raja Sekhar to choose different roles and original scripts instead of going for remakes. On a whole, the combination of Raja Sekhar - Kodi Rama Krishna (Ankusam) disappoints us with Nayakudu. Nevertheless, we can't rule out the possibility of this film finding some liking in B and C centers.
Nayakudu Links
Muhurat
Photo Gallery
Audio launch
Jeevi reviews of previous 5 films
Allari Bullodu
Mogudu Pellam O Dongodu
Okkade
Muddula Koduku
123 from Amalapuram
More Reviews