Story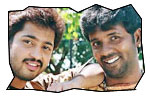 Two college going brats (Aryan Rajesh and Satyam Rajesh) are in desperate need of big money. One of them accidentally happen to see a pretty girl (Sridevi) locked up in a remote farmhouse. Then they realize that she is the same missing girl who has a cash prize of 5 lakhs on her head. The rest of the story is all about why that pretty girl is locked up in farmhouse and how these brats rescue her.
Artists Performance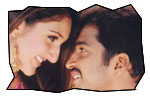 Aryan Rajesh suited the role well. Heroine Sridevi is OK. She is gorgeous in 'Intha Andam' song. Satyam Rajesh has a major part to play in this film. He is competent and did well. Naga Babu and Ramaprabha are adequate. Jyothy did the role of an ill-mannered girl who creates troubles to buddies. Dharmavarapu Subramanyam and other comedians acted in separate comedy tracks.

Technical Departments: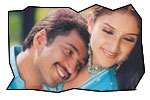 Story - screenplay - direction: Story of the film is a typical Ram Gopal Varma genre one. It involves kidnap concept. The basic plot of the film is interesting. This kind of storyline needs sophistication in taking, but the style of direction is old-fashioned. Screenplay of the film is inadequate. Narration of the film gets strayed because of the separate comedy tracks. Dialogues are partly good. Characters are not well defined. The following points in the film sound very unconvincing -
1. Nagababu misunderstanding her daughter for such silly phone calls.
2. Sridevi and Babu Mohan not attempting to break the thin grill and come out.
3. Aryan Rajesh never cares to know why Sridevi is locked up in the farmhouse, even after they became friends.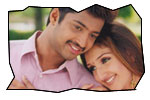 Other departments: Music by MM Srilekha is good though most of the tunes are inspired. He rehashed the famous 'Barbie girl' (Aqua) song. Cinematography by Sarat is an asset. The way dust raises when Nagababu drives his car to farmhouse is well captured. The chase sequence is also well shot. Production values by Suresh Productions are neat.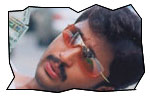 Analysis: First half of the film is mediocre. The second half of the film is a letdown. Plus points of the film are basic story plot and music. The minus points are old-fashioned direction and uninteresting screenplay. Separate comedy tracks dilute the focus of the film. They should have avoided the vulgar scene of putting ice knife to Ali. Nireekshana - D Rama Naidu's film after a long gap - disappoints.
Nireekshana Links
Press Meet 1
Press Meet 2
Audio Function
Audio CD Function
Photo Gallery
Jeevi reviews of previous 5 films
Oka Oorilo
Anukokunda Oka Roju
Jagapati
Aparichitudu
Andarivadu
More Reviews