Kalisundam Raa Silver Jubilee function on 9th July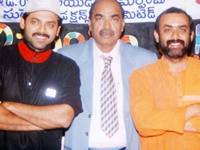 Venky's "Kalisundam Raa" is poised to run for 175 days in 23 centers. This stupendous hit has created waves all around the Andhra as a Sankranti release.
Dr. Rama Naidu is planning to celebrate the 175 days function in Tirupathi on 9th July 2000. They fixed up the venue as the college grounds of SV University. This function has the reasons to celebrate. They are 175 days function of kalisundam Raa, 175 days function of 'Preminchukundam Raa' and 100 days function of 'Ganesh'. If they can wait for 6 more months, they can also add 'Rudrama Naidu' success to their list and celebrate four functions on a stage. What do you say?
Nag to go on Nuvvu Vastavani 'Vijaya yatra spree'.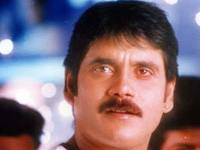 Nag is on a high PR mood these days. He seems to have realized what fans can do to him. And he grabbed this opportunity to please all his fans and well wishers by planning to tour extensively all over Andhra Pradesh. On 29th and 30th of June, Nag is going to visit all the theaters in which 'Nuvvu Vastavani' is playing in East Godari, West Godari, Krishna and Guntur districts.
On 7th and 8th of Jule, he will tour Vizag and Vijaya Nagaram areas. He premised the producer that he will tour entire AP before 'Nuvvu Vastavani' finishes 100 days of Successful run.
Teja is the man in Demand!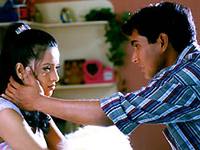 Teja's film, Chitram (The Picture) with a budget of 42 lacs has become a big hit now. The jinx of flops for Usha Kiran movies is broken by 'Chitram'. Kodi Rama Krishna made no delay in congratulating Teja and commending him in the first week of Chitram release.
Teja has prepared another story for Usha Kiron movies. This film would be directed by Ramana, who made 'peruleni cinema' with Chakri a few years back. Teja is going to do cinematography for this too. Shooting of this film will start in July.
Skahi's Double Platinum Disk function to be held.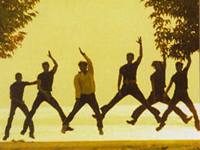 Sales of Sakhi audio albums is phenomenal. The movie too made a huge profits by releasing along with crazy products like 'Nuvvu vastavani', 'Badri' and 'Yuvaraju'.
Prasad, the producer is planing to celebrate the occasion by making a string of functions. This film is slated for 100 days in all major centers. He is planning to organize audio double platinum disk function for 'Sakhi' in the first week of July. 'Sakhi' album is staying on the top for the past six months in the audio chart busters of idlebrain.com.
Nag to introduce another débutante director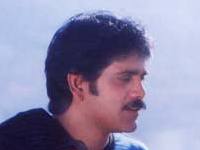 Nag, who introduced directors like Ram Gopal Varma and Pratap is going to introduce another director called Jonnalagadda Sreenivasa Rao. This film will be produced by D Shiva Prasad Reddy who gave films like 'Allari Alludu' and 'Seetarama Raju' in the past.
Jonnalagadda Sreenivasa Rao has work with Dasari for 'Kunti Putrudu', Ravi Raja Pinisetty for 'Pedda Rayudu' and K Raghavendra Rao for 'Major Chandra Kant'. Later on he worked as an associate with Muthyala Subbaiah for pavitra Bhandam, Pelli Chesukundam, Snehitulu and Annayya.
Soundarya is playing the female lead. Story of this film is set in the village backdrop. This film is slated for September Muhurat.