Chiru, Balayya, Nag and Venky to act together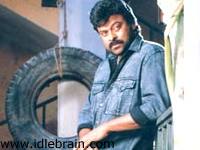 Had you ever imagined the four titans of Telugu Cinema, Chiru, Balayya, Nag and Venky acting in a film for a song to shake legs? Yup! It's happening. All you gotta do is to buy a ticket for 'Sivaji' film.
If Venky can exploit the late NT Rama Rao, why can't Sri Hari exploit the current four pillars of Telugu film industry. Sivaji film is released in 21 centers. As the graphics song of Srihari dancing with the four heroes is not ready at the release time, they have gone ahead doing the film without the song. This special song is added on 12th July. Let's see how this song is going to get more bucks to the distributors of Shivaji.
Rayalaseema Ramanna Chowdary to visit Thailand


Talkie part of 'Rayalaseema Ramanna Chowdary' is over. From 16th July to 22nd July they are going to can a song on Mohan Babu and Priya Gill in Tirupathi. Later on two songs would be canned in Malaysia and Thailand from 25th July to 2nd August.
This film is expected to release in the last of week of August. Jayasudha is acting with Mohan Babu after a gap of 15 years. She did the heroine role in 'Gruha Pravesam' with Mohan Babu earlier. This film is being directed by Suresh Krishna.
Ramu's ADAVI releasing today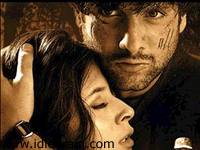 Ram Gopal Varma's fans will have a gala time today as his latest venture Adavi is releasing today. This film is based on the true life story of Sandalwood smuggler Veerappan. Fardeen Khan is doing the role of Veerappan and urmila as his lady love. Sunil Shetty is playing the cop. Sandeep Chowta has given the music.
Ramu started off another venture called 'Jackpot' before 'Jungle' is released. This film stars Manoj Bajpai and Neha. This film is based on Telugu blockbuster of 1993, 'Money'.
'Maa Pelliki Randi' is getting released today, finally!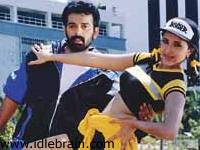 Muppalaneni Siva who has done 'Priya O Priya'(Dillagi inspired) for Anuradhadevi is directing another film for her. Chakri is acting as the hero and Saakshi is the heroine. This film is initially titled as 'Maa Pelli Sandadi' and it was later changed to 'Maa Pelliki Randi'. This is just to make sure that 'maa' sentiment is not missed.
This film is supposed to have released in April. But due to some problems (most of the people accuse Saakshi Sivanand for the delay). Chakri is waiting for a hit to come.
Tailpiece: Rajendra Prasad is going to be facilitated with the award 'Millennium Family Hero' by Vamsi film society and Relangi Arts Academy on 19th July 2000.