Is Annayya going to be only Chiru release for the year 2000?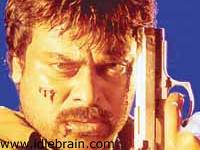 Is Annayya going to be only film to be released this year for Chiru. According to the idlebrain.com sources, it may turn out to be true. The 'Abu Bagdad Gajadonga' seems to have eaten up lot of Chiru's schedules before becoming a nonstarter. Chiru has 4 films on the floor now. They are Anji, Mrigaraju, Abu and Manjunatha. The shooting of Abu is stalled and shooting of Manjunatha for Chiru's role is yet to start. Hence all the time of Chiru is divided between Anji and Mrigaraju now.
Mr. Shyam Prasad has informed idlebrain.com that he may release the film in January of 2001. According to Shyam, the shooting part of Anji is over and it needs a couple of months to finish balance of special effects. He has also informed that they is no compulsion that Anji is going to release first. Chiru has given a nod for both Anji and Mrigaraju to finish their schedules at the earliest and whichever film finishes its postproduction first will be released and the other film to be released after 4 months of the first film release.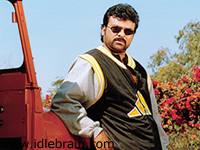 Mrigaraju too has lot of special effects for the scenes between Chiru and the Lion Jack. Its now the toss between Shyam Reddy and Devi Vara Prasad to buck up their film production for the better release. Chiru's earlier film was Annayya that was released on 7th of January 2000. In all probability Chiru fans have to wait for an year to see another release from Chiru.
Anji was supposed to be released on 1st of October. Then it was postponed to 21st of December when Venky's special effects extravaganza Devi Putrudu is expected to release. Now as per the confidential reports the release of Anji is going to be on 14th Jan, 2001. There are possibilities of Mrigaraju releasing earlier than Anji.