Bhupinder - the best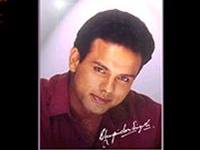 Bhupinder Singh, the new villain on the block, who acted in Tammudu and Annayya, is making waves in Tollywood by getting chased by the producers. But he makes sure that he is too expensive for the small producers. Bhupinder seems to have become the favorite of PA Arun Prasad and Kodi Rama Krishna. Bhupinder is acting in three Telugu projects now. They are Anji(Kodi-Chiru), Devi Putrudu(Kodi-Venky) and Sridevi Movies (PA Arun Prasad - Balayya). He is also doing the Tamil version of Tammudu(PA Arun Prasad - Vijay) as villain
He is selected for the prestigious venture Bharagav arts film that going to have Balayya in the direction of Kodi. He is also doing a full length TV serial as the main protagonist in Sanjay Khan's "1857 - Gaddar".
Details of Nag's Films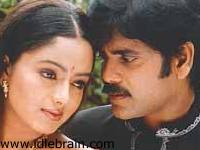 Nag is having three films on floor now. They are 'Ninne Premista', in which he is playing a guest role for Supergood films. The second one is 'Azaad' by Aswini Dutt. This film is being directed by Tirupati Swamy. Third one is 'Aakasa Veedhil', a special effects film by Usha Kiron. Singeetham Sreenivasa Rao is the director. Raveena Tandon is the heroine.
Nag has finalized two of his future films. The first one is going to be a film to be produced by Arjuna Raju of Roja films in the direction of KS Ravi Kumar. Shooting of this film will start in September. The other one is the film to be produced by D Siva Prasad Reddy in the direction of Jonnalagadda Sreenivasa Rao. This film will start on October.
Antha Manamanchike - Almost complete
Mahesh Rathi's first film as the producer 'Antha Mana Manchike' has complete its shooting spree, but for a song. Mahesh Rathi is the son of Kishore Rathi, who was the instrumental person who make SV Krishna Reddy successful by supporting him by producing lot of films on Manisha Films. Veeru K who is done Aaro Pranam in the past is directing this film. Rajendra Prasad is making a comeback as a full length hero with this film. Rachana and Asha saini are playing the female leads in this film. Story of the film is given by the producer himself. Music is being provided by the director, Veeru K. Pop singer Smita sang a special song for this film