Birthday Spree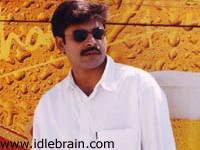 Our Telugu film stars are on a song as there is a series of Birthday happening in the span of 25 days. Mahesh Babu celebrated his birthday on 9th of august in Vizag by organizing a big public function. On 13th Sridevi celebrated her birthday in a private function in Mumbai. On 15th of August Srihari celebrated his birthday in style at the shooting spot of 'Ayodya Ramayya'. On 22nd, the big day for Telugu cinema lovers, Chiranjeevi was away in Kaulalumpur, Malaysia (he was wearing 'Ayyappa Mala' during that period). But his fans made his presence felt by celebrating the birthday of Chiru by doing social service and by donating blood. On the evening of 22nd, there was a big public function presided by Ram Charan Teja (son of Chiru), Allu Arvind, Vijayabapineedu and Shyam Prasad Reddy at Sandhya 70mm theater in Hyderabad. On 26th of august Suresh celebrated his birthday. His own film as a hero 'Bhavani' has finished its post production and getting ready for the release on 1st of September. Suman celebrated his birthday on 28th. He was in cloud nine as he just started the film with the blessing of CM Chandra Babu Naidu for which he is doing three roles, Hero, Producer and Director. On 29th, Nag has celebrated his birthday. His fans were the happiest persons in the world as their matinee idol has given them a grand gift in the form of 'Nuvvu Vastavani'. Nag was busy with his 'Azaad' schedule in the outdoor. On 2nd Pawan Kalyan is going to celebrate his birthday. He will be busy with AM Ratnam's 'Cheppalani Vund' on that day. Its glad to see so many birthday coming up in a short span of 25 days. Idlebrain.com wishes the stars and their fans a happy birthday.
Shankar offered 15 crores to direct a film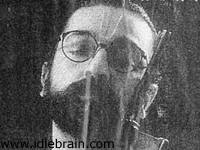 Software giant Pentafour has planned to produce a film with it's associate company called 'Media Dream'. It will sport Kamal Hassan as the hero and it would be directed by Shankar of Gentleman and Bharateeyudu fame.
Kamal Hassan is on the verge of finishing his film on floor 'Tenali'. Director Shankar is busy doing his Hindi remake of 'Oke Okkadu', 'Nayak' with Anil Kapoor as the hero. Both Shankar and Kamal Hassan seems to have given green signal. This film would be made on global scale. And Pentafour is planning to market the film in USA and Europe.
Durga is the title of Hindi 'Suri'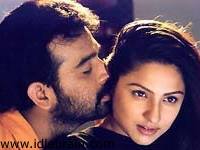 Editor Shankar is on the verge of finishing his maiden venture as director in Telugu. This film is titled as Suri. He is also simultaneously shooting the Hindi version with the same cast. The Hindi film is going to be titled as 'Durga'. There is no surprise that Shankar has named it as 'Durga'. Being a protégé of Ramu, he may have inclination towards the name Durga, as two of the earlier Ramu's characters had the name Durga.
One is Jagapati Babu's character in 'Gayam' and another one is Sushan Singh's character in 'Jungle'. Ramu too had obsession towards the name 'satya'. The sridevi Character in 'Kshnakshnam' is Satya. So is the character of Chakri in Satya.