Story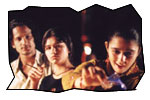 Sahasra (Charmi) is a chorus singer struggling to make a career in playback singing. One night she goes to a wild party on the insistence of her fast-going girl friend (Pooja Bharati). A few days later she gets chased by unidentified men who try to murder her. The rest of the story is all about unveiling the mysterious happenings that occurred on that night where she went to party.
Artists Performance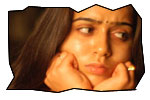 Charmy: The character of Sahasra is the best role etched for any heroine in the recent years. Charmi acted sans make-up. She fit in her role effortlessly and gave an extremely natural performance. She wore long skirts throughout the film. Sunitha's dubbing adds more strength to her characterization.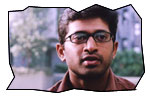 Sashank: Sashank made his debut as one of the four youngsters in Aithe. Later on he acted as gang leader in Sye. This is his 1st film as solo hero. He played the role of righteous cabbie. His characterization too is very strong. He impresses everybody with faultless portrayal.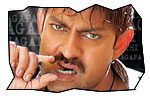 Jagapati Babu: Jagapati's character in this film is going to be a sweet surprise. He did the role of a suspended cop who unveils the mystery by collecting the clues. He also has a softer side where he tries to impress up on heroine. His role in this film would be another unforgettable cameo in his career like that of Anthahpuram character. Jagapati Babu is definitely an asset to 'Anukokunda Oka Roju'. However, Jagapati carrying juice packs with him throughout the film appears more like an advertisement to 'Real' brand.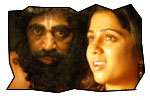 Others: Narsing Yadav grabbed a memorable role in this film. He did the role of a typical Government employee who tries to pick up roles in stage theater and cinema fields. Harsha Vardhan (of Amrutham fame) is hilarious with the portrayal of a tuition teacher who entertains with his funny English. He has got terrific comedy timing and right expressions that generates subtle humor. Pawan Malhotra has a pivotal role in this film and he is just great. Ravi Prakash is good. Amit, Pingpong and Kaushal are adequate. Pooja Bharati fits the bill as fast going girl. Baby Roopika is impressive.

Technical Departments: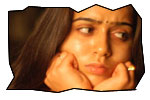 Story: The director Chandra Sekhar Yeleti should be commended for coming up with another authentic and original idea for Anukokunda Oka Roju. A major incident happens to Sahasra at the beginning of the film followed by series of murder attempts. A cop gathers all the clues and tries to uncover the mystery.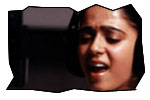 Screenplay - direction: The first best thing about direction of this film is characterizations. Each and every character in this film is carefully etched with a definite purpose. Each and every character makes an impression on you and all the characters are somewhere linked to the main story of the film. Screenplay of the film is good. Telling the flashbacks with the little clues obtained and slowly unwrapping the mystery makes the audience keep guessing all the time. There are certain seemingly unnecessary scenes in the first half. When you watch the second half, you would realize how those scenes are well connected. However, the narration of the film is pretty slow. A crispy narration would have done wonders to the film. At the same time, the director made sure that there is an element of interest in every scene he narrated.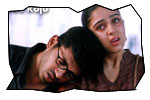 Dialogues: Dialogues by Gunnam Gangaraju are excellent. The dialogues written for all the characters are sensible and measured ones. The way he plays with English words for the dialogues written for Harsha Vardhan's character is hilarious.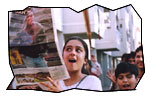 Music: Music by MM Keeravani is excellent. All the songs in this film are situational and have proper lead scenes corresponding to those songs. These songs form the part of narration of the film. The way 'righto lefto' song is cut rightly in two flashback episodes corresponding interrogation is interesting. "I wanna swing' song has got pretty good visuals. However, the songs Needalle & Evaraina Choosuntara are so good in audio that the corresponding scenes and picturization of these songs on screen fall a little short of expectations. The background music and rerecording of the film is good.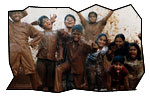 Stunts: Stunts composed by Ramana are very natural and realistic. He used the objects we find in our surroundings as weapons to fight in most of the stunt sequences. It is a kind of relieving to see that neither wires nor graphics used for action sequences.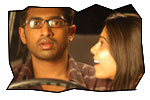 Other departments: Cinematography by Sarvesh Murari is good. There is brownish tint to the film. Editing is adequate. Choreography by Nixon is sensible with out tapori steps and pelvic thrusts. Artwork by Ravinder is good. Casting of the film is appropriate. Production values by Just Yellow Media are appropriate to the story chosen.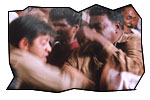 Analysis: First half of the film is entertaining with good amount of comedy and lots of unsolved questions. Second half starts off good and tempo goes down a bit as the actual climax approaches. The plus points of the film are original story idea, sensible direction, realistic approach, music, action sequences and well-measured dialogues. The minus points are slow narration (which leads to bit of boredom at times) and handling of climax. On a while, Anukokunda Oka Roju is a good film that should be watched and appreciated by all the sensible Telugu film lovers for its original concept and realistic approach. This film would have nice run in A centers. The run in B and C centers depend on how masses embrace the tantric involvement in the climax.
AOR Links
Press Meet
Audio Function
Photo Gallery
Wall Papers
Trailers
Gangaraju interview
Jeevi reviews of previous 5 films
Jagapati
Aparichitudu
Andarivadu
Narasimhudu
Kunkuma
More Reviews