Story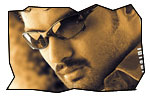 Ram (Kalyan Ram) and Anjali (Sindhu Tolani) have got a single mission in their lives. That is to assassinate menacing mafia guy Anna (Asish Vidyardhi) and his henchmen Abdul (Raghu Babu) and Sada (GV Sudhakar). The story of the film is about why they decided to assassinate baddies and how they accomplished it.

Artists Performance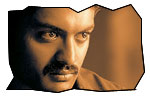 Kalyan Ram Nandamuri: Kalyan Ram did well as the cold-blooded and undercover assassin. He suited the role of the revenge-seeking youngster. He excelled in action sequences. He looks dashing in serious role. However, he needs to work more on diction in delivering mass/serious dialogues.
Sindhu Tolani: Sindhu Tolani (Aithe fame) is pretty cute and is given a strong role in the first half of the film. With her girl-next-door looks and impressive histrionics, she is sure to win the hearts of the Telugu film lovers. She dances with ease.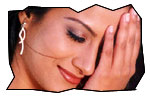 Others: Asish Vidyardhi's character is molded in such a way that it appears different from his earlier films. Raghu Babu and GV Sudhakar are adequate. Prakash Raj excels in the small role he is given. Brahmanandam is hilarious in his cameo. Dharmavarapu Subramanyam scores again with his typical dialogue delivery as a politician. Venu Madhav's introduction is cool. Devi Charan is good. Ajay is adequate as brother of villain. Chandra Mohan and Rajya Lakshmi suit the requirements.
Technical Departments: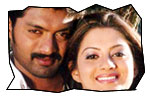 Story - screenplay - direction: It is a wafer-thin storyline with typical revenge drama. Debutant director Surendar has got in him to become one of the finest directors of Telugu cinema. He is terrific in conceiving a few action sequences. However, he could not balance the narration with universally appealing elements. Screenplay of the film is interesting. There are 4-5 excellently shot scenes in the film like -
1. Heroine's introduction scene.
2. Hero's introduction scene.
3. The scene in which hero let out his real identity.
4. Interval block.
5. Villain's brother killing scene.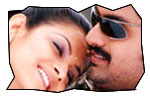 Other Departments: Music by Mani Sharma is OK. First song (vana vana) is impressive. Background music in vital scenes is exciting. Cinematography by C Ram Prasad is good. Dialogues by Marudhuri Raja are neat. The dialogue - 'Neeku chaavu ante bhayam. Naaku chavu ante istam' - is good. Editing by Gowtam Raju is superior. Set work by Narayana Reddy is good. Transformation of home into library is pretty creative. Action sequences by Stun Siva are excellent. The Sumo vehicle accident scenes (one before interval and one in the climax) are shot in a very realistic way. Production values by NTR Arts headed by Nandamuri Janakiram are excellent. The entire film is rich in quality.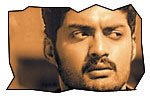 Analysis: First half of the film is good. Second half is little dull as it runs on single objective of hero assassinating villain. The best par of the film is the shot-making ability of debutant director Surendar. If he could make a script with universal values, he will rock. This film is high on violence and less on entertainment values. On a whole, 'Athanokkade' is a commendable effort by the debutant director Surendar and debutant producer Janakiram Nandamuri. This film started off with great openings.
Athanokkade Links
Muhurat
Audio function
Photo Gallery
Trailer
Wallpapers
Jeevi reviews of previous 5 films
Naa Pranamkante Ekkuva
Hungama
Mr. Errababu
Subhash Chandra Bose
Ayodhya
More Reviews