Story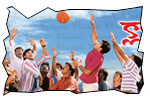 Ravi (Sumanth), Raaji (Sada), Satish (Ravi Varma), Razia (Kamalinee Mukherjee) and Baddu (Sunil) are alumni of a college in Warangal. Ten years after passing out from the college, they meet again in Warangal on an invitation by a professor (Kota). Though there were classmates, they share complex relationships. Ravi's best buddy is Buddu. Ravi and Raaji were ex-lovers. Satish nurses grudge against Ravi. After dinner party, Ravi is found strangled in his room. The police suspect that it could be either a suicide or a murder. And as the investigation moves on, the flashback opens in Warangal college. The rest of the story is all about the mystical events that happened in the college.
Artists Performance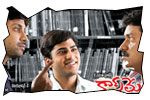 Sumanth should be appreciated for taking up such a role. Though it is the protagonist role of the film, his character is not of typical Telugu film hero. He did well. Sada is pretty in the role of female lead. Ravi Varma is good as the bad guy. But it is Sharwanand who steals the show. He is pretty cute and he could communicate lot of meaning with subtle expressions. Kamalinee Mukherjee has small yet extremely vital role and her character wins you over in the latter part of the film. Sunil is alright in the role of Baddu. Kota, Giribabu and Sudha are apt.
Technical Departments: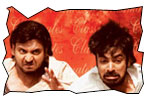 Story - Screenplay - direction: The story of the film is all right. What makes the difference in the film is its interesting screenplay. The director had followed Rashomon (Akira Kurosawa) kind of screenplay where a mystery is solved using information given by various characters for different time zones. While making a youth film like this, the director has chosen a slightly rustic backdrop for this film instead of opting for a city and trendy environment. The director succeeded in getting the emotions right towards the climax, but failed to establish right chemistry between characters while narrating flashback in the first half of the film. The love angle between Sumanth and Sada is under-developed.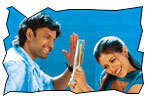 Other departments: We do expect better music from a Sravanthi Ravi Kishore's film whose is known for his good taste for music. The song Gunde Chatugaa is very good, especially when it comes for the second time towards the climax. Cinematography is ok. Dialogues by Abburi Ravi are ok and there is not much scope for a dialogue writer to excel in this script. Sravanthi Ravi Kishore should be appreciated for taking up such a risky project which deviates from regular commercial cinema.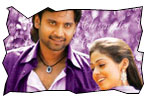 Analysis: The last twenty minutes of the film is good with right emotions and a interesting screenplay. But the build up towards that last 20-minutes should have been done better. The plus points of the film are screenplay and the last 20 minutes. On the flip side, characterizations, style, pleasing music and youth-orientation is missing in the film. We have to wait and see how regular movie goers react to this different flick.
Classmates links
• Muhurat
• Audio launch
• Press Meet
• Photo Gallery
• Wallpapers
• Trailers
• US schedules
Interviews
• Sumanth
• Vijaya Bhaskar
Jeevi reviews of previous 5 films
• Dhee
• Athili Sathibabu
• Jagadam
• Okkadunnadu
More Reviews