A word of precaution: Don't ask anybody about story and climax of the film if you have intention of watching this film
Story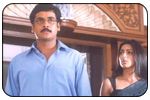 Nanda Gopal (Sivaji) is an employee on JP corporation, one of the biggest business house in India. He works as an accountant in Hyderabad branch for this Mumbai based firm. He is a good Samaritan with high ethical values and amble social responsibility. He also wrote a thesis on the economy that is aimed at improving the economics of corporate companies. His goal is to show it to the MD of company Meghana (Bhumika Chawla), daughter of deceased JP.
Nanda Gopal is married to a lovable and traditional girl Ratna Mala (Laya) for the past 5 years and they lead a happy family. Their family also consists of a small kid, whom they adapted from an orphanage.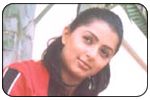 When Meghana visits Hyderabad branch for the first time, Nanda Gopal gets a chance to meet her. He tries to impress Meghana. In the process, he loses his job. Meghana tells him that she would put some tests and if he passes them she would make him the GM of the company. Slowly Nanda Gopal realizes that she is playing mind games with him. Now she wants to marry him. She forces him to tie knot to her. Before Nanda Gopal realizes it, he is in a big mess. She tortures him to such an extent that he would not even think about anything with a plain mind.
Why is Meghana is behaving like a psychopath? Why did she chose Nanda Gopal as her pray? To know answers to all these questions, you must watch this film on the big screen!
Artists Performance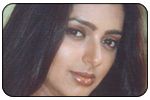 Bhumika Chawla: She is absolutely fantastic as Meghana aka Missamma. She carried the entire film on her shoulders with her minute - yet effective - expressions. There is neither over action nor underplay. She is just perfect.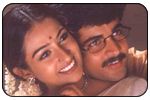 Sivaji: Sivaji proved with this film that he is as good as any of the top heroes when it come to giving performance. He is lovable as Nanda Gopal who is taken for a ride by Meghana. His comedy timing and dialogue punch is marvelous. His action as a middleclass husband reminds you of Rajendra Prasad's histrionics in Bapu's 'Pelli Pustakam' film.
Laya: She is excellent as the traditional wife is who is put into humiliation by the husband. Her performance is pretty natural and is true to the realism.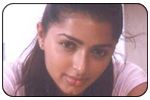 Others: Tanikella Bharani played the role of over-enthusiastic and curious Shashtri who is more interested to know what's happening in his neighborhood than in his own home. The girl who acted as Sivaji's daughter is cute. Rikky who donned the roles of dread some villain in Kodi's films like Janda and Trinetram donned a soft role as companion of Bhumika. This role would help him in his career. After a long time, Sarath Babu is seen in Telugu screen in a meaningful role.
Technical Departments: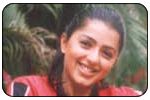 Story: Story of the film is very different from a conventional commercial movie. It tests your intelligence, tickles you IQ levels and challenges your guessing capabilities and then leads you into a completely different direction.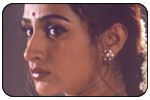 Screenplay - direction: Screenplay by the National award winning director Neelakanta is excellent. He is extremely good at generating situational comedy with carefully developed sensible scenes. Direction of the film is very sensible. His direction is very class. At the same time, he made sure that there is a rib tickling humor that is generated by the situations faced by a middleclass man aspiring to become big with his own talent and ability. 'Missamma' is another feather in Neelaanta's cap as a director.
Dialogues: Dialogues by NeelaKanta are excellent. He wrote such a humorous dialogues and at the same time, he also made sure that there is some kind of suspense and enigma left in tact.
Other departments: Background music by Vandemataram is apt. Songs are also different. Editing is also good. Camera work by Jawahar Reddy is OK. The producer Satyanarayana B should be commended for coming forward to make a good film.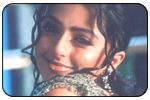 Analysis: The entire film is entertaining. Story, screenplay, direction and dialogues are very good. The casting (Bhumika, Sivaji and Laya) of the film is perfect. Though the entire film is very good, there are a couple of things that makes you uneasy. First is the 3 songs in second half. They come as a break to the narration. The second one is prolonged climax. The climax also became very cinematic. If these two things are edited post-release, nobody would have any complains about 'Missamma'. This film is made in a very low budget. Business wise, this film would have good run in all A centers and a decent fare in B and C centers. The best thing about this film is Neelakanta's narration with lots of sensible humor sprinkled in it. Though there is opportunity to include the sex angle between Sivaji and Bhumika, director chose a clean path to tell the story. It's a commendable thing. You can watch this film and enjoy it too!!
Missamma links:
Photo Gallery
Audio Function