Story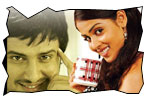 Vishwak (Raja) is an orphan who is adapted by his school teacher. Later Vishwak becomes independent and takes care of himself. During this process, Vishwak becomes manipulative guy in order to succeed life. During his childhood, he happens to meet an NRI kid called Swetha who joins his school for a few days. They develop a close friendship. They happen to meet again after they grow up. The rest of the story is all about whether they fall in love or not.
Artists Performance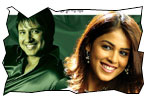 Raja is looking very handsome in this film. He suited the role very well and got into the skin of the character. Genelia is cool as usual. Her performance is excellent when she invites Sonu Sood to her house. She gave a matured performance in the climax of the film. But her make-up and hair style should have been better. Sonu Sood did a guest role and he is adequate. MS Narayana and Dharmavarapu Subramanyam provided comic relief. Suman, Hema and Tanikella Bharani are good.
Technical Departments: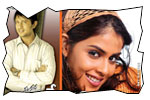 Story - screenplay - direction: Story of the film is simple and narration is linear. Mr. Medhavi who is an expert at giving love advices to everybody failing in his own case resembles us of Hitch. The director followed different narrative (like main leads narrating the story in Mr & Mrs Smith) in the film. Screenplay of the film is adequate and there is a nice twist towards the climax. Direction of the film is good. Neelakanta stuck to his own plot instead of diverting the attention in order to attracts the masses. However, the narration of the film is very slow and there are boring moments in the second half.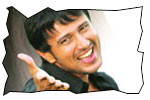 Other departments: Main asset of the film is the superb cinematography by Sunil Kumar Reddy. Shot framing, lighting techniques and camera angles are different. Music by Chakri is good. The kids songs and Manasu song stand out. However, the last two songs in the second half appear forcibly inserted. Dialogues are well written. Editing is alright.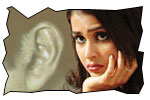 Analysis: The film starts with an interesting note. The kids episode is impressive. First half is decent. The second half has some dull moments, but the climax twist makes it up for sagging second half. The plus points of the film are casting, narrative style and clean concept. On the flipside, the second half should have been in a more interesting way. The way Raja is taught about relationships is good. Neelakanta should be appreciated for having guts to insert the 'HR SWOT' episode in the film which lasts for over 15 minutes. On a whole, Mr. Medhavi is a well intended and a decent film. This film will definitely appeal the ultra A class audiences. The commercial appeal for an average moviegoer is very much limited.
Mr. Medhavi links
• Photo gallery
• Muhurat
• Wallpapers
• US schedules
Interviews
• Raja
• Neelakanta
Jeevi reviews of previous 5 films
• Swagatam
• Vaana
• Pourudu
• Krishna
• Mee Sreyobhilashi
• Anasuya
• Mantra
• Seema Sastri
More Reviews