Story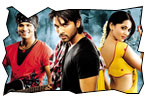 Story 1: Chakravarthy (Manoj Manchu) is an aspiring rock star. His mother wants him to serve army just like his deceased father. Chakravarthy wants to follow his heart to become a rock star. He starts from Bangalore to Hyderabad to give his first live performance.
Story 2: Ramulu (Nagayya) is a weaver from Sirisilla. His grandson is a bright student. Ramulu owes 50000 rupees to a financier and the financier takes Ramulu's son as a daily labour. Ramulu desperately needs money to get his kid back and put him in school. He finds a way of procuring the money and visits Hyderabad along with his daughter-in-law for that purpose.
Story 3: Saroja (Anushka) is a prostitute in Amalapuram. She works for a brothel company and she gets a cut of 20% as the pimp takes away rest of it. Her dream is to go to Hyderabad and start her own brothel company. She dupes her employer and flees to Hyderabad overnight with her hijda assistant.
Story 4: Raheemulla Khureshi (Manoj Bajpai) gets discrimnated in Hyderabad for being a muslim and he wants to leave for Dubai to make a living out there. He gets his visa and was about to fly to Dubai from Hyderabad. But his past catches up with him.
Story 5: Cable Raju (Allu Arjun) is a cable operator in the slums of film nagar. He gets hold of a rich girlfriend (Deeksha Seth). He dupes her saying that he is rich kid and spends lot of money on her. She asks him to take her to New Year party eve for which the entry ticket costs rs. 40000 per couple. He is in search of that money.
Artists Performance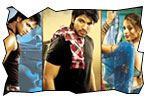 When certain directors make movie, they make sure that each and every character is impactful and well-etched. Krish is one of those very few directors in Telugu cinema. Allu Arjun comes up with an awesome performance as cable Raju who pretends as a rich guy to his girlfriend. His performance in realization scenes towards climax is his best in his career. He has also entertained as a brat. Manoj Manchu comes up with another honest performance as an aspiring rock star. His performance in the hospital scenes and the scene with his mother is excellent. He performed the live action in the scene where he breaks the glass of car. Anushka titillates as the prostitute Amalapuram Saroja. She oozed sexiness and effused the vulnerability/innocence needed for the character. Nagayya is authentic for a first-timer. However, a better dubbing would have helped his character as his voice is little feminine. Manoj Bajpai comes up with power-packed performance as a righteous Muslim who is troubled by the cop. Deeksha Seth is sexy with nice smile and dimples. She has done well. The voice dubbed to her is excellent and that voice suited the Telugu we hear from the upmarket Hyderabad girls. Lekha Washingon is good as a companion of Manoj Manchu. Satyam Rajesh is excellent as side kick of hero. The person who has done the hijra role is the personal makeup man of Anushka and that person did an excellent job. Ravi Prakash comes up with his finest performance as a cop who hates Muslims. Brahmanandam is entertaining in a small role. Raghu Babu, Pruthvi and Posani Krishna Murali are entertaining in their brief roles. Giri is good in the noticeable character of a pimp. Director Krish who appeared in Che Guevara get-up as a naxalite in Gamyam appears again in Vedam as an entertaining Baba.
Technical departments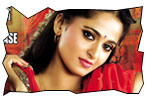 Story - screenplay - direction: It is a multiple story film where all the stories converge into the climax of the movie. It is extremely difficult task to narrate five different stories in one film in a gripping style. Krish who is just one film old comes up with terrific work in his second movie. He connected all the stories with brilliant screenplay. Each and every character in this movie has human element in it. Screenplay of the movie is authentic though similar pattern is being followed since Ameros Perros (2000) and was popularized by the Oscar winning Crash (2004) movie. Krish has shown how he sticks to the core human elements without losing the undercurrent commercial elements with his debut film Gamyam. He maintains the same philosophy in this multi-storied film as well. First half of the movie looks little disjointed because, the director has to establish and narrate five different stories. He connects all the stories well and gave a gripping narration in the second half. He would have started the movie with the accident episode (pre-climax scene). If he had started the movie with that (like he did for Gamyam movie), then the audiences would have got connected to the first half more intently. He probably avoided it because there will be a direct comparison with Crash movie. The transformation of characters from having selfish goal to do selfless service might appear similar to crash where all positive characters turn negative and vice versa. The climax scene reminds us of 26/11 Mumbai episode.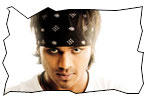 Other departments: Music by Keeravani is good. Songs are nicely integrated into story line except for Allu Arjun's party song. Background music is very good and very apt for the movie. Dialogues by Krish are an asset for the movie. He penned entertaining dialogues and humanity-oriented ones extremely well. Cinematography of the film is of top-notch quality. Action sequences by Ram – Lakshman are well-choreographed. Editing by Sravan is excellent. Art direction by Rajeev Nair is nice. Producers Shobu Yarlagadda and Prasad Devineni should be appreciated for producing sensible/coming-of-age film like Vedam (more so because they come from the family of K Raghavendra Rao who is known for commercial cinema).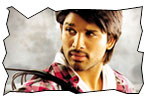 Analysis: First half of the movie gets interesting towards the interval. Second half is good. It is a big experiment to do such a sensible movie with commercial actors like Allu Arjun, Manoj Manchu and Anushka. Three of these actors should be complimented for coming forward to act in this movie. Such big names help in taking this movie into masses. Vedam also shows the finest taste of producers. The success of Vedam will propel sensible producers to encourage new subjects and different screenplays in Telugu film industry. Krish proves himself with Vedam that he is a director who can take Telugu sensible films beyond regional borders. This film will be liked by classes and A center audiences. If masses and B/C centers patronages Vedam, it will not only do good to the film, but to the entire Telugu film industry. On a whole, Vedam is a good film. Please watch it and encourage good/meaningful cinema.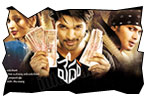 Disclaimer: I got a lot of criticism for my 4 rating for Ye Maya Chesave in the past as it was not lapped up by all kinds of audiences. That's because the visitors expect the movie to be a huge commercial hit when it's rated above 3.5. I would like to declare here that Vedam is not an entertainment oriented film. It is a film on humanity and is narrated in new format. And there are under-current commercial elements. I loved this movie and it doesn't mean that it will be liked the same way by everybody else. If you are purely an entertainment seeker, you may seek other sources of feedback without solely depending on my review.
Vedam Links:
• User reviews
• Music launch
• Muhurat
• Photo gallery
• Allu Arjun interview
• Working stills
• Wallpapers
• Trailers
• abroad USA | UK | Australia | Kuwait
Jeevi reviews of previous 5 films
• Awara
• Andari Bandhuvaya
• Rama Rama Krishna Krishna
• Simha
• Darling
• Prasthanam
• Varudu
• Maro Charitra
• Taj Mahal
• Ye Maya Chesave
• Leader
• Kedi
• Bindaas
• Seetaramula Kalyanam Lankalo
• Om Shanti
• Sambho Siva Sambho
• Namo Venkatesa
• Adurs

More Reviews