Story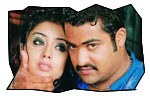 Karthik is an MBA graduate who wants to join in Bhanumati Industries as an employee. Bhanumati Industries is found and run by a billionaire Bhanumati (Ramya Krishna) who gauges the entire world through the lenses of money. She mistreats Karthik during the interview process which irks Karthik. Karthik challenges to Bhanumati that he would set her straight and marry one of her daughters. The rest of the story is all about how he implements his schemes to win over Bhanumati and her daughters.
Artists Performance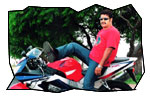 NTR: NTR donned two get ups in this film. His get-up as Murugan is entertaining. His dialogue delivery with Tamil accent for that character is entertaining. He had shown variations between these two characters in terms of mannerisms and body language. He did extremely well in dances, as usual.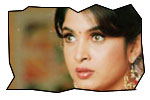 Others: Ramya Krishna is very glamorous in the role of haughty Bhanumati. She still looks like main heroine of the film than a character actress. Shriya and Genelia are just like props in this film. They do not have much roles and individualities. Their characterizations are pretty confusing. Nassar and Suman are adequate in their responsible roles. Comedy by Brahmanandam as cop in New Zealand did not click. Ali, Kota Srinivasa Rao and Kanchi are so so. The roles of Charan Raj and Rajiv Kanakala are routine.
Technical Departments: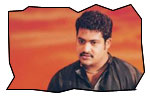 Story: Story of the film is a typical atha-alludu story. It is about how a responsible son-in-law teaches a lesson to his haughty mother-in-law whose eyes are blinded by the love for money and false status. However the interesting startup of the film where a temple priest announces that one of the twins would kill the other one do not have much link up to the storyline of the film except for misguiding the audiences to believe that Murugan and Karthik are two different people.
Screenplay - direction: The debut by Vara Mullapudi - protégé of K Raghavendra Rao and the son of Mullapudi Venkataramana - is unimpressive. The direction lacks clarity and the screenplay is petty confusing at times. For a first timer, it is a wrong choice to handle such an oft-repeated script.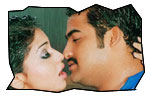 Music: : Music by Devi Sri Prasad is pretty mediocre. Background music is good. 'Naa Peru Murugan' has the style and spice we expect from Devi Sri Prasad. 'Banthichenu kaada' and 'Andala Bommaro' songs are average. The other songs are of no interest value.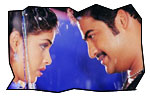 Dialogues: Dialogues by A Ratnam are pretty average. There are a couple of entertaining dialogues like
1. NTR: 'mee iddarini (Shriya & Genelia) kalipi tookam vesinaa naa thodanta raaru'.
2. NTR: 'ee coin bomma padithe Peddadaanni (Shriya) borusu padithe chinnadaanni (Genelia) pelli chesukunta.
Krishna Bhagawan: Mari gotu padithe?
NTR: (points his fingers at Ramya Krishna)
The prasa dialogues written for NTR in the first half are uninteresting.

Other departments: Photography by K Ravindra Babu is sufficient. Set work by Anand Sai is impressive (especially the ship set penultimate song and the sets in the last song). Fights by Vijay are OK.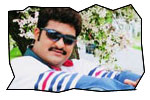 Analysis: First half of the film is average. Second half is bad. The only plus point of the film is NTR. The drawbacks are hazy direction, confused screenplay and meandered narration. This film does not offer what film lovers expect from NTR. On a whole, this film disappoints. More so since this film - which is supposed to get back the money for the distributors who incurred losses in Andhrawala - might make them more miser. However, this film has the chances of faring well in B and C centers.
Naa Alludu links
Audio Function
Muhurat
Photo Gallery
Wallpapers
Mega Posters
Release centers
India | USA | UK
Jeevi reviews of previous 5 films
Balu
Mass
Vijayendra Varma
Vidyardhi
Leela Mahal Center
More Reviews