Story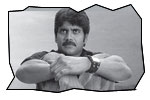 Vizag city is plagued by a mafia gang, headed by the most powerful mafia don Satya (Raghuvaran). Satya, who is physically disabled, is the mastermind while his son Seshu (Rahul Dev) implements those strategies with his muscle. Together they make a terrific combination.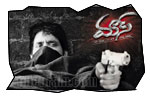 Ganesh (Nagarjuna) enters Vizag and settles in an apartment. After noticing the menace by Satya's henchmen, Ganesh calls up Seshu and warns him about four dates of that month - 15th, 20th, 25th and 1st (next month). He would harm and cause damage to them for 3 dates and finally would put an end to the life of Seshu on the 1st. (15,20,25 and 1 numbers displayed in 1st trailer of MASS have significance in story)
The rest of the film is all about how Nagarjuna implements his strategies to scare the gang and the reason behind Nagarjuna's mission of coming to Vizag.
Artists Performance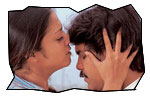 Nagarjuna: Other heroes doing mass roles is routine. Nagarjuna doing a mass role is variety. Nagarjuna customized the role of 'Mass' to suit his sensibilities and style. He is terrific as the mass hero who accomplishes his mission with slick action sequences and commendable mind games. Nagarjuna is fantastic as the teasing lover in the flashback episode and his attempts to grab the attention of Jyothika are cute.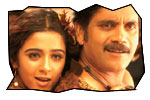 Heroines: Charmy is the now-found 'Lolita' of Telugu film industry. Charmy does not have much of a role except for the hero following her and teasing her to love him. Her character in this film is pretty similar to that of her earlier characters in Sri Anjaneyam and Chanti. She should try something different to avoid the danger of being typecast. Jyothika is good as the love lady of Nagarjuna. Though she is bit obese in looks, her innocent-looking face and tender demeanor helps in establishing the character.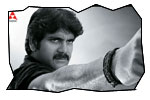 Others: Rahul Dev is good as muscle touting long-haired menace. Raghuvaran has less-yet-vital screen presence. Sunil's character goes beyond that of a comedian in this film and becomes an integral part of the story. He does well. Rajesh is good as Nagarjuna's pal in Vizag. The separate comedy track by Venu Madhav and Narsing Yadav evokes laughter. Prakash Raj's character, though appears for a few minutes, is terrific. Jeeva provides entertainment in the couple of scenes he appears.
Technical Departments: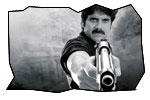 Story - Screenplay - direction: Story of the film is a simple revenge taking one. Screenplay of the film is good, though appears a bit slow at times. Direction by Lawrence is commendable. A good director should have lows followed by peaks in the emotional graph throughout the film. In order to show the peaks in that graph, a director needs to deliberately bring down the effectiveness of scenes that precede those peak scenes. Lawrence has got his fundamentals right. In this film, you can see such a pattern.
Here is one example: Rahul Dev forcibly kidnaps inmates from Nagarjuna's apartments. We feel that a villain kidnapping entire group of residents of an apartment, is a bit stupid. But the scene that follows compensates it, as Nagarjuna does a strategic act.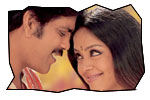 Music: Music by Devi Sri Prasad is fair, though beats sound redundant. The picturization of songs is good. If Mass title song titillates masses, 'Vallukalla Vayyari' is a true treat to the class audiences. The lead scene to 'Indurudu Chandurudu' is pretty good. Naato Vastava is a typical SA Raj Kumar kind of song that is canned in Araku, but the placement of the song is improper. 'La La Lahire' song is good with Russian lady gymnasts showing gymnastics in the background. 'Kottu Kottu' song is so so.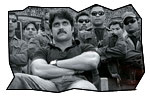 Other departments: Paruchuri brothers have penned measured dialogues. Photography by Shyam K Naidu is good. The camerawork in the initial parts of the film is very slick. Action sequences by Vijay are praiseworthy. He brings good amount of stylishness in fights. Editing by Marthand K Venkatesh is slick.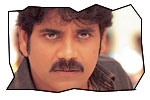 Analysis: First half of the film is good. The tempo in flashback goes a bit down as most of the flashback deals with romantic episodes. The mass tempo is back in the last half an hour. First half and climax entertains the masses and the flashback episode entertains the class section. There are a couple of heart-touching episodes in flashback (Scene in which a child-beating-father calls Nagarjuna an orphan and the scene in which he joins a group of orphans and asks Jyothika to feed him too). On the flip side, Mass does not have enough popular entertainment in terms of comedy. There are no boring moments in this 2.45 Hr film though. You should watch 'Mass' on the big screen to enjoy the charming Nag in his new avatar.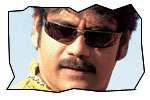 Box Office: Mass generated unanimous positive mouth talk by audience and hit talk by trade pundits. This film would be a definite 70-day film, as per the trade buzz. The range of the success would depend on how other Sankranthi biggies perform at box office. The track record of Nagarjuna's career (4 successive blockbusters - Santosham, Manmadhudu, Shivamani and Nenunnanu) helped 'Mass' to generate tremendous openings. And Mass has all chances to become the highest grosser in Nagarjuna's career.
Tail piece: Seems like the role of an orphan is turning out to be lucky for Nagarjuna. Three (Santosham, Nenunnanu & Mass) of his latest 5 films sport Nagarjuna as an orphan.

Mass links
Online Tickets
Audio Function
Press Meet
Sreya Audio Review
Photo Gallery
Working Stills
Wall Papers
Trailer
Mega Posters
US Schedules
Release Centers
Jeevi reviews of previous 5 films
Vijayendra Varma
Vidyardhi
Leela Mahal Center
Konchem Touchlo Vunte Cheputanu
No
More Reviews