Story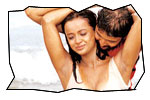 Four unrelated and unemployed youngsters meet each other in a bus and they start living together in Vizag. One day they find an abandoned kid in the thick forests near Vizag. These guys pick that kid up and start inquiring about his whereabouts. Goons start chasing for the kid and in turn they chase the four guys. In a mix up, these four guys also get hold of 1 crore bounty that is supposed to the reach the contract killers who are on the mission to eliminate the kid. The rest of the story is all about how the kid is saved from the goons and how these four guys turned out to be achievers in life.
Artists Performance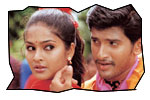 Rohit, Nakul and Baladitya are competent for the roles given to them. Rajesh is impressive in his role. Tarun Roy is glamorous. Swapna Madhuri is decent. Sivaji Raja imitated veteran comedian Ramana Reddy a bit. Brahmananam's comedy in first half is bit entertaining, but in second half it's disturbing. Gowtam Raju is good as cop though he imitated Nutan Prasad's diction and mannerisms to the tee. Ravali and Shakeela are OK. Pruthvi is sufficient.
Technical Departments: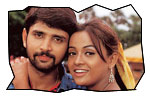 Story of the film is half-cooked one. There are many loose ends and time lapses. The title of Keelugurram which means opportunity (hope) is a misnomer. The taking of the film is old-fashioned. Screenplay is inconsistent. Direction of the film is inadequate. Narration is boring most of the times. Dialogues by Thotapally Madhu are mundane. Cinematography by Kodi Lakshman is mediocre. The lighting scheme is not consistent. Music by SA Raj Kumar is average except for the first song.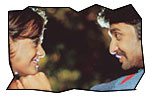 Analysis: First half of the film is mediocre. Second half is boring and tests your patienc. This film suffers with bland direction and archaic narration. There is no definite objective for the four youngsters in the film. Emotions in the film are not established. The entire episode by mafia group appears comic. The love track and misunderstandings between lead pair Rohit and Tanu Roy is completely confusing. Kodi Rama Krishna disappoints the Telugu film lovers with Keelu Gurram.
Keelugurram links
Photo Gallery
Jeevi reviews of previous 5 films
Evadi Gola Vaadidi
Dhana 51
Nuvvostanante Nenoddantana
Naa Alludu
Balu
More Reviews