Story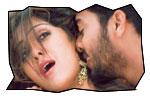 Venu (Navadeep) - a student from Rajahmundry's College - falls in love with Anu (Ankita) from Vizag's College at first sight. He wants to get closer to her and win over her heart by participating in a cultural festival at Vizag's college. He finally succeeds in his attempts. There is another guy Amit (Sandeep Sai Krishna) who also loves Anu. A situation is created in which Venu has to win over Amit in a hockey game to prove his credentials. The rest of the story is all about how he wins the game.
Artists Performance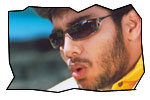 Navdeep is a casual (no dramatization) actor hence he is apt for the role of a guy with a casual attitude. He does well in this film. Ankita is Ok for the role that offers little scope of histrionics. Ankita looks little elder to tender-looking Navaneet. The debutant Sandeep Sai Krishna is adequate. The kid (Panchatantram fame), excels. Nagababu has a vital role and he does complete justice. Tanikella Bharani is good.
Technical Departments: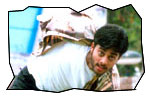 Story: Story of the film is wafer thin. The storyline of a wayward guy becoming an achiever for the purpose of love or proving his capability has come in plenty of films. The game of Hockey is chosen for the climax of the film. This film falls under the category of game-based climax films like Tammudu (Boxing), Bhadrachalam (Taekwando), Okkadu (Kabaddi) and Sye (Rugby).


Screenplay: There should be an angle of conflict between two characters or an obstruction between a person and his/her goal in order to build the drama in any film. But that angle of conflict does not arise in this film for the first two hours. This storyline does not have a strong conflict point. That conflict point should be inserted in the beginning of the film and should directly/indirectly flow through the narration and should end with the climax. But inserting the conflict point 30 minutes before climax would be too late for any audience to sit through the first two hours. When drama is not properly built, the emotions would not get established. When there are no emotions, the film ends up becoming dry. There is only one major thread (love between lead pair) in this film. Hence the narration gets repetitive and monotonous with single thread.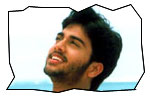 Direction: Direction by VN Aditya is partly good. He succeeded in getting the comedy right in few scenes. However, he should have chosen a story with good conflict point and more commercial potential. The episode of Nagababu making Navneet realize the spirit of sport by showing a running race of handicap people is good.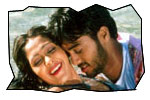 Dialogues: Paruchuri brothers wrote all earlier films of VN Aditya. He wrote the dialogues himself for the first time. Though certain dialogues are good, they are not properly measured enough to make an impact. Dialogues written for Ramayana (Srikakulam dialect) play are good. The comedy dialogues written for kid are also good.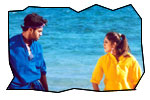 Music: Music by Kalyani Malik is adequate. A couple of melodies (Gubulenduke & Manasu Maata Vinadu) are very good. Aravailo song's picturization is good. Kalyani Malik should also be appreciated for using singers with different voices, which makes the songs a bit different. Background music is neat.
Other departments: Photography by J Siva Kumar is fair. Editing by Marthand K Venkatesh is OK. Fights by Ram Lakshman are adequate. Lyrics for 'Gubulenduke' are really good.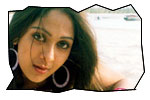 Analysis: First half of the film is average. Second half is boring. Hero's intention of winning the heart of the heroine is fulfilled in the first half. The second half has lot of extended scenes. The climax of Hockey game failed to sustain interest as the goal for which hero is playing is not good enough. The main drawbacks of the film are lack of point of conflict to evoke drama and no usage of multiple threads to narrate the story. This film is good in few scenes, but the holistic perspective is missing. This film is a let-down coming from a director of such a high caliber.
Manasu Mata Vinadu links
Photo Gallery
Audio Function
Jeevi reviews of previous 5 films
Dhairyam
Orey Pandu
Are
Pandem
786
More Reviews