Story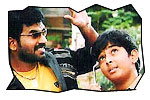 Deva's (Kesava Teerdha) maternal uncle is sentenced to death for a crime which is not committed by him. Three businessmen - Chalapati (Ramaraju), Raghupati (Raghubabu) and Lakshmipati (GV) - fix him on false charges. Deva wants prove the innocence of his uncle to police and court. Whenever he tries to tail on one of these businessmen, the business accidentally gets killed and the blame goes on to Deva. He is also chased by a TV reporter (Mounika) for having a little dispute with her. This story is all about how Deva proves the innocence of his maternal uncle and sets him free from jail.
Artists Performance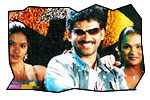 Kesav Teerdha: Kesava Teerdha is passable. The director and cinematographer should get more credit because they made him presentable by concealing the weaknesses. He appears good in fights, but need to have more flexibility in histrionics and body language. He is bad at dances.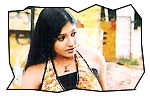 Others: Mounika is mediocre. Ramaraju is OK as villain. The situational comedy generated out of Church Father (played by Janakraj) is good. Devan is adequate. Malladi Raghava has shown some variance in grandfather role in terms of looks and voice modulation. Abhinaya Sri did an item song in this film. Raghubabu is good. Sudhakar is passable.
Technical Departments: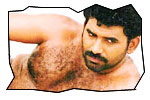 This film becomes to the genre of crime thrillers which we don't get very often in Telugu. Direction of the film is partly good. Screenplay is bit hazy. Dialogues by Vinay are OK. Music by Joopudi is below par. Photography is average. Fights are good.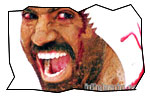 Analysis: First half of the film is OK. The second half becomes more and more illogical as it marches ahead. The plus point of the film is genre of story that is not often made in Telugu. The negative points are the lead cast, music and illogical second half. We have to wait and see if this film gets noticed by public or not.
Are links
Photo Gallery
Jeevi reviews of previous 5 films
Pandem
786
Keelu Gurram
Evadi Gola Vaadidi
Dhana 51
More Reviews