Story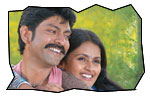 Seenu (Jagapati Babu) is an age-barred bewarse candidate who roams with a gang of six and merry around by doing useless work. He falls in love with Seeta (Kalyani) - a teacher in elementary school. He comes to know that Seeta wants to marry a guy who is in better position than her. Lingaraju (Ramaraju) has been the unanimous president of that village for the past 25 years. Lingaraju is corrupted to the core. It's time for elections. Seenu want to become president of village so that he could serve the village and at the same time could fulfill the requirement of being in a superior position to Seeta so that he could marry her. He challenges Lingaraju that he would defeat him. The rest of the story is all about how he achieves his objective.
Artists Performance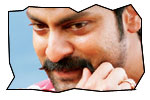 Jagapati Babu: Jagapati Babu is superb as the bewarse guy. His body language is apt. And he improvised his modulation to a great extent to suit the character. He is completely at home playing this character. His comedy timing is also perfect.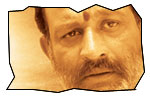 Others: Kalyani is suitable for this role of homely girl with no skin show. Ramaraju is appropriate as village head. His characterization is just an extension of his character in Siva Putrudu. Kondavalasa takes a loin share in comedy department. Sivaji Raja and Chinna provided bit of comedy. Krishna Bhagawan's cameo as minister is good. MS Narayana never lets us down whenever he is given the role of a drunkard.
Technical Departments: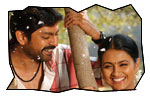 Story: Story given by Vegnesa Satish has lots of resemblance to Jagapati-Valluripally combination hit 'Kabaddi Kabaddi'. Both these films are about winning a bet for marrying the girl. In Kabaddi Kabaddi, heroine is aware of the fact that hero loves her where as in this film heroine is not aware. In both films, heroine inspires hero to win bets.
Screenplay - direction: Screenplay of the film is smooth without too many twists. At the same time the narration is bit slow and appears pretty lengthy. Direction of the film is adequate.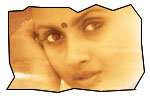 Other departments: Dialogues by Vegnesa Satish are good. Music by Chakri is OK. Second and fourth songs in the film are good. He borrowed the Ilayaraja's work again for the background music of vital scenes in this film. Photography by Sarat is average. This film is made on a pretty low budget.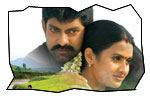 Analysis: Pandem is a village comedy in the lines of 'Kabaddi Kabaddi'. First half of the film is entertaining. Second half is of serious nature. The plus points of the film are Jagapati Babu's performance and comedy. Negative points are the slow narration and the lowered tempo in second half. On the whole, Pandem is a minimum guarantee film which you would never regret watching.
Pandem links
Audio Function
Photo Gallery
Wallpapers
Jeevi reviews of previous 5 films
786
Keelu Gurram
Evadi Gola Vaadidi
Dhana 51
Nuvvostanante Nenoddantana
More Reviews