Story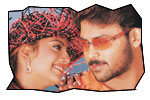 Rajesh (Sashikant) is a poor medical student who is supported by the donation pooled in by the farmers and other poor families in the neighboring villages. After completing his medicine, he falls in love with Alekhya (Yana Sheik) who is the only daughter of mafia kingpin Harischandra Prasad (Anant Raj). Harischandra Prasad makes sure that Rajesh is put in a jail on false charges of twin murders. Rajesh escapes from jail with the help of Roshini (Poonam B), daughter of a top-brass cop. The rest of the story is all about how he convinces Alekhya that he is guilty-free and how he proves his innocence to the court by exposing Harischandra Prasad.
Artists Performance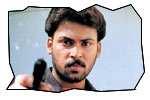 Sashikant: This film is Sashikant's second film. His body language is little stiff and he should learn to be more natural. His dialogue delivery needs maturity. He is good in dances and fights. He suited the role of a mass hero. The light beard complements his looks.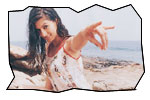 Others: Yana Sheik is adequate as heroine. She gave a skin show. The dubbing done by Sunita is good for Yana. Poonam B is meant for glamour. She wore revealing cloths most of the time. Anant Raj and Sreeman are OK as the villains. Padma Jayanti is satisfactory as the widow mother. AVS had a couple of powerful mass dialogues. Raghubabu is impressive as the assistant of cop played by Brahmanandam. Shakeela has adult comedy in this film as well.
Technical Departments: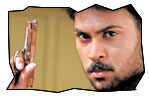 Screenplay - direction: Story of the film is routine. First half consists of flashback and escape bit. Second half is about hiding from cops in jungles and interiors. Director KS Nageswara Rao exhibited expertise in action sequences. Other than that he could not succeed in holding interest element in narration and maintaining grip on the proceedings on the film. He added lot many vulgar elements to attract the bench-class audience. He established heroism well with the initial fight of the film. The director got inspired by 'Passion of Christ' for the scene in which hero is beaten up by police. But the climax of this film is the most clichéd I had seen in recent times. The following 3 scenes clarify this fact -
1. Villain kidnaps hero's mother, ties her to a pole and asks hero to come and save her.

2. When hero is down in finale fight with villain, hero's mother throws tayattu (Talisman) on hero. Hero gets rejuvenated with the touch of tayattu and beats villain.

3. The ultimate scene of collector (with police battalion) entering and shouting to villain - 'You are under arrest'.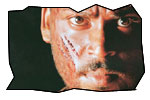 Other departments: Music by MM Srilekha is an asset, though most of the tunes are inspired by old tunes by other music directors. Picturization of the songs is good. Dialogues by Posani Krishna Murali are average. Fights by Ram-Lakshman are impressive. Production values of the film are good.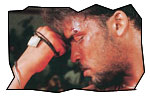 Analysis: First half is OK. Second half is boring. Climax is a negative point. The plus points are music and fights. Minus points are screenplay and narration. There is good amount of vulgarity in this film. 786 has potential to do well in mass centers.
786 links
Audio Function
Photo Gallery
Jeevi reviews of previous 5 films
Keelu Gurram
Evadi Gola Vaadidi
Dhana 51
Nuvvostanante Nenoddantana
Naa Alludu
More Reviews