Story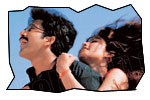 Venu (Naveen) and Gowri (Sangeeta) are orphans and childhood friends. Venu is very innocent. Gowri is his guardian angel. They live together since their childhood. They get married to each other once they enter 20's. Venu works as a supervisor and Gowri is housewife. They have a kid called Ramu. Slowly it is revealed that Venu is suffering from a psychological disorder called schizophrenia, in which a person could see imaginary things and believe that they are real. Madhu (Anjana) enters into his life as a girl who needs affection. The rest of the story is all about why Madhu entered his life.
Artists Performance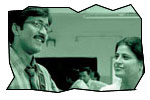 Naveen gave a commendable performance as innocent man and the man suffering from schizophrenia. This is the most challenging character for Naveen in his entire career. Sangeeta has done a terrific job as the housewife. Her character in this film is probably the second best in her career after Sivaputrudu film. Anjana is good in looks, but mediocre in histrionics department. Sudha has a very vital role in this film where she unveils mystery. Baby Abhinaya and Master Viswanath did well.

Technical Departments: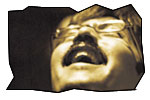 Story: Story idea of the film is brilliant, though it appears like inspired by Hollywood flicks. We have a film like A Beautiful Mind that is dealt with schizophrenia. The climax twist of the film reminds us of the 'out-of-the-box-thinking' climaxes of 6th Sense and The Others.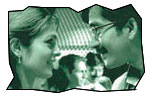 Screenplay and direction: The first thing we observe in this film is the passion with which the director told the film. It needs guts and dedication to choose such subject and try to stick to the subject without deviating for commercial aspects. The direction of the film is good in parts. Screenplay is OK. The narration is very slow.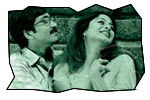 Other departments: Music by Deepak Dev is OK. There are a couple of good melodies. Cinematography by Krishna is decent. Dialogues by Poosala are average. Suresh Urs's editing is adequate. The producers should be commended for accepting such a delicate storyline.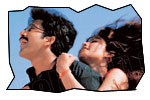 Analysis: The first half of the film is neat. The flashback episode is pretty aesthetic. The second half of the film is not dealt well. The last 20 minutes of the film is good during which the real twists come in. The ending of the film is heart touching. The director should be given a pat on his back for his passionate work. At the same time, this film is not executed well enough to appeal to an average moviegoer. A few scenes in this film are not narrated in a convincing way. You may watch this film at your leisure for the nice storyline it posses.
Naa Oopiri Links
Muhurat
Photo Gallery
Wallpapers
Jeevi reviews of previous 5 films
Nireekshana
Oka Oorilo
Anukokunda Oka Roju
Jagapati
Aparichitudu
More Reviews