Story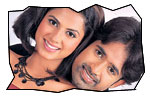 Sandeep (Rohan) wants to take a break after completing engineering studies and visits his struggling ad filmmaker friend Ram Nepal Varma (Ali) in Hyderabad on vacation. He falls in love with a girl called Anjali (Anjali) over there. He happens to ridicule renowned astrologer Sharma (Vijaya Chandar) in a seminar. After looking at Sandeep's birth chart, Sharma announces that Sandeep would be going through 3 important incidents of his life in next 30 days. These incidents are as follows
1. He would become lakshadhipati.
2. He would become celebrity overnight, without any efforts from him.
3. He would kill a person in public place with lots of people witnessing the crime.

When the first two incidents occur as per the astrologer's predictions, Sandeep gets tensed and starts searching for astrologer for a solution. The rest of the story is about whether the 3rd prediction comes true or not.
Artists Performance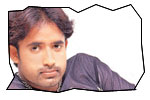 Debutant actor Rohan is bit raw and stiff. He needs to polish up his screen presence. He imitated Pawan Kalyan in attires and mannerisms during songs. Heroine Anjali is pretty average. However, it is Vijaya Chandar who steals the show with brilliant yet controlled performance. Tanikella Bharari is good. So is young villain Subba Raju. Ali, MS Narayana, Dharmavarapu and Brahmanandam fail to tickle funny bones. But the mime by the old man character who wants to be dead is pretty hilarious. Rakhi Sawant sizzled in an item song with minimal clothing.
Technical Departments: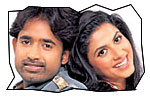 Story - screenplay - direction: Story of the film is based on astrology and it offers variety. Films like M Dharmaraju MA and Murari came in the past with similar themes. The director needs to be extremely deft in narrating such sensitive themes in order to work the magic. Director Pradeep C Shetty's could not justify the good storyline with his direction. Screenplay of the film is shoddy. He resorted for very routine comedy scenes and uninteresting love episodes to support the astrology thread.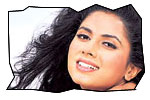 Other departments: Music by Ramana Gogula is good. Karmanye was efficiently used for background music of astrological thread. But picturization of the other songs is not up to the mark. Dialogues are average. Photography of the film by T Rajendra is mediocre.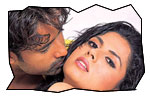 Analysis: Opening shot of the film is good. First half is mediocre. Interval block is interesting. Second half is predictable. Climax of the film offers some variety. Positive points of the film are music (not picturization) and astrological thread. Negative points are characterizations, uninteresting narration, unimpressive comedy and shoddy screenplay. The producers should be appreciated for selecting a novel storyline. But substandard execution marred the prospects of the film. We have to wait and watch how this film be new faces fare at box office.
Relax links
Photo Gallery
Wall Papers
Audio function
Jeevi reviews of previous 5 films
Radha Gopalam
Sankranthi
Manasu Mata Vinadu
Dhairyam
Orey Pandu
More Reviews