19 August, 2012
Hyderabad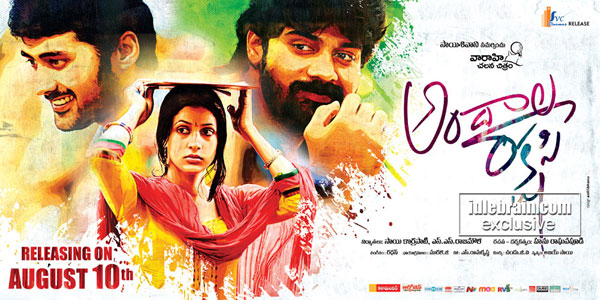 Andala Rakshasi Fashion review.

Andala rakshasi is the love story based movie awaited by many people. The movie has come calmly and created impressions in the minds of people. This movie is debut for the lead actors and actress. Fashion in this movie has to be discussed as it played a vital role in pretty presentation of the movie.
Rahul :
BRahul plays role of a rich guy who falls in love with middle class girl. His appearance is rich which depicts his character. He wears apple cut shirts( both plain and chequered) in the major part of movie. He also appears in tees and goodies in the later parts of the movie. He uses cargos and jeans, which suites the shirts he wear. Plain light coloured shirts are used mostly. Bright coloured hoodies can be observed while sweaters also used on shirts in some scenes.

Naveen :
Naveen plays a role of an artist and painter. His backdrop is very opposite to that of Rahul. He wears normal pants with chequered cotton shirts. The colors are also chosen deliberately which carry the character's effect in all scenes. In the second half, he plays as a mentally disturbed guy. So he looks in plain shirt, with plain pant. The impact of this kind of costumes on audience is remarkable in this kind of movies. To maintain the gloomy kind of look, as demanded by story, beard is present at all times.
Lavanya:
Lavanya, the new actress, has stolen hearts of many guys with her simple yet beautiful appearance. She plays a typical girl role, who is followed by a guy in the name of love. She appears in Cotton dresses in whole movie. Both plain and printed chudidars are used based on
the scenes. In all the dresses, the appeal of her looks didn't get down anywhere. The usage of contrast colour dupattas also added to the impression. With minimal accessories, max impact is created with the sensible colour selection and backgrounds selection.
Conclusion:
A colourful movie with good co ordination between costumes, backgrounds and the locations proved effective. The fashion in the movie should be considered vital in bringing out the feel of the movie..
Other Fashion reviews:
• Julayi
• UKUP
• Eega
• Endukante Premanta
• Gabbar Singh
• Dhammu
• Racha