Story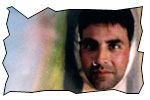 Raju, Shyam and Babu Rao (characters from Hera Pheri) are buddies and stay in a palatial mansion. A lady (Bipasha Basu) dupes Raju to invest in one crore in her chit fund company by promising him that she would double the money and return it back in 21 days. Raju mobilizes money from Shyam, Babu Rao and sells off their palatial mansion. Later on he realizes that she is a fraudster. They accidentally get entangled into a mafia net. The rest of the story is all about how they settle all their issues.
Artists Performance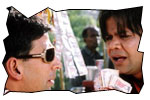 Akshay Kumar excels in comedy department. Paresh Rawal is fantastic. Sunil Shetty is pretty good. Rimi Sen and Bipasha are pretty though they don't have much footage. Rajpal Yadav is hilarious. Sharat Saxena steals the show with his dialogue delivery. Johnny Lever is adequate.
Technical Departments: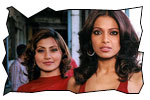 Story: Story of the film is heavily inspired by Hollywood flick 'Lock, Stock and Two Smoking Barrels'. The pre-interval scene and the entire second half is taken from the above mentioned film. 'Lock, Stock and Two Smoking Barrels' is a serious film and the writer Neeraj Vora gave comical perspective to it.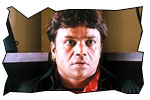 Dialogues - screenplay - direction: Neeraj scores really well on dialogues aspect with lot of witty one-liners. Screenplay of the film is adequate and direction is OK. He did extremely well in certain comic episodes, especially the climax episode of Royal Circus. He had the entire theater in splits in Mirror Maze scene. However, Neeraj could not get the script tight in post interval episodes.
Other departments: There are three songs in the film. Fortunately, all these songs are pretty short. Picturization of the song is good. Cinematography is adequate. Comedy action sequences are good. Editing is neat.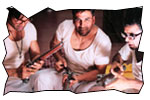 Analysis: Phir Hera Pheri takes the characters from Hera Pheri and gets the inspiration from 'Lock, Stock and Two Smoking Barrels'. This film is basically aimed at slapstick comedy film lovers who leave the thinking cap behind while watching the film. Phir Hera Pheri is a decent time pass comedy flick.
Jeevi reviews of previous films
Fanaa
Main Hoon Na
Ek Hasina Thi
More Reviews