If Ramu goes 'Shiva' way - his protégé takes the 'Suri' way
Editor Shankar, who worked with Ramu as an Editor is directing a film for the first time for Tammareddy Bharadwaja with Chakri and Bombay babe Priyanka(see the image left) in the main lead.
According to Tammareddy Bharadwaja the storyline of film goes like this. Suryanarayana(aka Suri) is a collage student who do not want to get influenced by Violence. But he would be dragged into it. This film is all about how he returns back from the violence and leads a nor mail life. It will have the shades of films like Shiva, Alajadi and Gulabi. But treatment would be entirely different. Story and dialogues of this film are given by the hero Chakri. Music by Vidya sagar. Screenplay, editing and direction by Shankar. This film is slated for September 1st week release.
Chiru did recommend a few films under obligation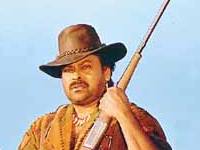 A Hindi film 'Maachis' is being dubbed in Telugu as 'Nee manasu naa manasu' New Indian Express Publication group. This film is about AIDS. Chiru has seen this film the other night and got very much impressed and recommended this film to the viewers by giving a press statement. Interestingly he made a revelation that he did recommend few films to the viewers as an obligation to the producer. But this recommendation for this film 'Nee manasu - naa manasu' is a heartfelt one. His latest recommendation was 'Preyasi Raave' by Rama Naidu.
Even Nara Chandra babu Naidu, CEO of AP too recommended this film to the viewers yesterday. Looks like there is more publicity for this film by celebrities than the word of mouth by the satisfied viewer.

Nag bags an award. But this time not for his acting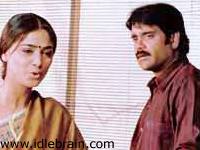 Income Tax department is known to give sleepless nights to celebrities. But the same department do commend the celebrities if they pay their income tax. They have made an announcement that income tax department is going to give 'Samman' award to Nag for paying up his taxes in the stipulated time. This award would be presented to Nag on 30th July in Taj banjara, Hyderabad.
A few days back Income Tax sleuths have raided the cricket stars residence to find a few incriminating documents and loads of money. In that context, this commendation for Nag gives more prominence. Good going Nag!
'Chiru Navvuto' is the name of latest venu's film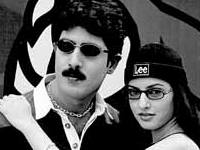 After an unexpected success of 'Swayamvaram' and expected failure of 'Manasupaddanu Kaani', the lanky 6 feet hero Venu is acting in a new film. This film is named as 'Chiru Navvutho'. Shaheen is acting as the heroine. This film is about a love couple who starts behaving differently after they confirmed their love to each other
Music is given by Mani Sharma. This film is being directed by a debutante Ram Prasad. This film will be released as a DTS film. Its being produced by P Venkata Sriprasad on SP entertainments banner.