Chiru to encourage Poori Jagannath and Teja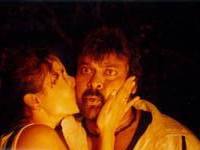 Chiranjeevi seems to have moved by the films 'Badri' and 'Chitram'. He is all praises for the two budding Ram Gopal Varma's ptoteges, Teja and Poori Jagannath. He is gone to the extent of giving a public statement that he will act in their direction in the near future. By looking at the next two films to be started, it could be either Geeta Arts or Anjana productions thats going have one of these directors. But Allu Arvind categorically stated that the Geeta Arts film is going to be directed by a Tamil director. His statement has stirred the hornet's nest. Long ago, Shankar and Chiru met at 100 days public function of 'Sneham Kosam' in Chennai in which both of them expressed their willingness to work with each other The man who was sitting quietly on the stage at that time, Allu Arvind, might just manage to get Shankar to direct his film in the end of this year. On the other hand, Naga Babu may go with either Poori Jagannath or Teja for his venture with Chiru. Vijaya Bapineedu has confirmed the name of KS Ravi Kumar for his project. We gotta wait and see for the finer details.
'Vayyari Bhama' pairs up with Hrithik.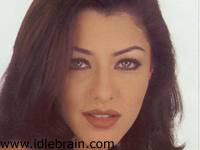 Remember the 'Vayyari Bhama' of Tammudu film. She is none other than Dr. Aditi Govitikar, a dermatologist. She remained as one film wonder, as she preferred marriage to films. She is now happily married to her boyfriend of 6 years, Dr. Muffazil Lakdawala, who is a gastroenterologist. She is blessed with a 10-month-old baby girl who looks very much like her. She continued as a part time model after her marriage. She is in news as she grabbed the Coke assignment that stars Hrithik Roshan. Ash was supposed to play the model in that ad. But due to last minute changed, Dr. Aditi Govitikar was roped in. She was in Mauritius on 1st of September to model this ad that is being directed by Hrithik's papa 'Rakesh Roshan'.