'Bachi' to encourage new music director choreographers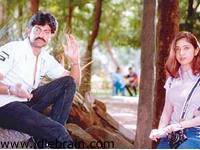 Srinivasa Arts is prodcing a film, Bachi, in the direction of Poori Jagannath with Jagapathi Babu as the hero. Shooting of this film is going on at a rapid pace. The current schedule will end on 19th of September. By that time, talkie of the film would be over. Chakri, a debutant music director, did record 5 songs for this film. Two songs would be shot in Newzeland, on song in Ramoji Film city and another two songs in the sets. The producers are contemplating with the idea of choosing the winners of Gemini TV 'Dance Baby Dance' and make them choreograph two songs for this film. Audio of 'Bachi' will be released on 20th of this month by HMV.
Jagapati Babu is doing a role of investigating officer. Teja, the kid actor, is also doing an important role. Nilambari, a debutant heroine, is acting opposite Jagapathi Babu. This film is slated for release on 9th of November.
Viswanath doing a guest role in Chinna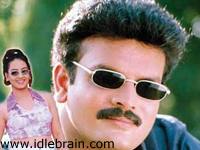 Celebrity director K Vishwanath will be doing to special role in 'Chinna', a film by Dasari. He is acting as the Governor in this film. Raja Murad, a Hindi actor is doing another important role. Satyanarayana is doing the role of a chief minister. LB Sriram is doing a different comedy in this film.
The talkie part of the film would be over with this schedule that started on 11th of this month. Dasari would be traveling for the first time to shoot his songs abroad. Three of the song would be shot in Newzeland. Dasari Arunkumar is the hero and Akanksha is the heroine. SA Raj Kumar is providing music. Dasari confessed that due to some obligations, he could not concentrate on the making of 'Greeku Veerudu' that resulted in a flop. He assured that he is putting his 100% efforts for this film. That is the reason why he postponed the schedule of 'Sardar Nagi Reddy' to be made with Dr. Mohan Babu.
Rhythem release in the last week of September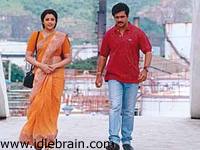 Ramya movies that has given a classic blockbuster in the past in the form of 'Sakhi' is going to comeup with another classical entertainer, Rhythem, by this month end. This iflm sports Arjun, Meena, Jyotika and Ramesh Arvind in the main roles. Ramya Krishna is doing a special song for this film. AR Rehman composed five songs for the Rhythem. And all of them topped the audio charts. Sri Rama Krishna writes dialogues. Producer of this film is NV Prasad.