PC Sreeram cans Pawan 'Cheppalani Vundi'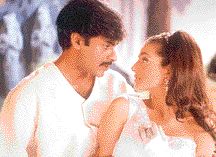 PC Sreeram is the photographer for the latest Pawan Kalyan's film in the making. PC Sreeram shot to lime light with his extraordinary photography in Mani Ratnam's 'Roja'. After that he is carefully doing allhigh profile films which give him ample scope to showcase his talent in multidimensional way. But PC Sreeram has done very few Telugu films so far and for the first time he is teamed up with Pawan Kalyan. Pawan Kalyan's earlier two films had another high-profile cinematographer Madhu Ambat, who won the nation award for his photography.
Its nice to see that Pawan Kalyan is selecting his photographer very carefully so that he can bring all the visual richness to the film. The second schedule of this film was started on 12th of this month in Hyderabad and it will continue till this month end. SJ Surya of 'Vali' fame is the director. This film is being produced by AM Ratnam, who did a straight film 'Sneham Kosam' with Pawan's brother Chiru in the past(last year). Music is provided by Mani Sharma for the first time to a Pawan Kalyan's film. Ramana Gogula was supposed to provide music for this film. But he rejected this offer to break the monotony of Pawan-Ramana Gogula combination. Bhumika Chawla of Yuvakudu is playing the love bird to Pawan Kalyan.
SA Raj Kumar to score music for Nag again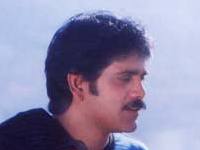 SA Raj Kumar will provide the music for the film being produced by kamakshi film. Jonnalagadda Sreenivasa Rao, a debutante, is going to direct this film. Jonnalagadda Sreenivasa Rao has worked as a co-director to Muthyala Subbayya till 'Annayya' film. Nag and SA Raj Kumar has two musical hit films so far in the form of 'Nuvvu Vastavani' and 'Ninne Premista'.
Nag, who had a soft corner for Keeravani in the past seems to be preferring the successful musical directors to Keeravani. Shooting of this film will start in October. Music sittings for this film are currently going on in Hyderabad now. This film is expected to be released for the 2001 Sankranthi. Nag's special effects film with Usha Kiron films 'Aakasa veedhilo' may get further delayed, according to grapevine.
EVV is moved by the plights of Telugu people in Dubai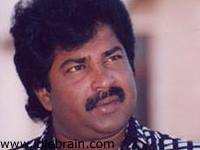 EVV Satyanarayana recently visited Dubai for the shoot of his latest film in offing 'Ammo Okato Tarikhu'. He seems to have interacted with lot of Telugu people out there. They seems have have insisted EVV to release his own film 'Chala bagundi' in Dubai. EVV. Moved by the love shown by them, decided to censor the film in Dubai and release it there with Arabic subtitles.
EVV is also very sympathetic with the plight of Telugu people who are in labor industry in Dubai. He got so much inspired by the exploitation out there that he want to produce a film on his banner about the Dubai Telugu labor love towards India and their pathetic lifestyle and exploitation. Right now EVV is in US of A to participate in some cultural show. Hope he would get inspired by the exploitation out there too :-)
.