Nandi awards to be presented on 1st November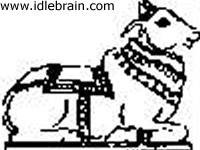 Mr. Ratna Kishore, Chairman of Film Development Corporation limited announced yesterday that the Nandi awards would be presented at a function held on AP formation day. Nandi awards are supposed to be presented on 'Vijaya Dasami', according to the pre-decided schedule. But due to unknown reasons, results of Nandi winners will be announced on Vijaya Dasami day and presentation will take place on 1st November. Mr. DVS Raju will be heading the committee of judges that's deciding Nandi awards.
There was a huge controversy when Nandi awards were announced last year. Tammareddy Krishna Murthy was heading the panel of judges at that time. Chota K Naidu, Guna Sekhar, Naga Babu and Posani Krishna Murali have publicly criticized the judges' decision. On the top of it, the results were leaked to the newspapers before they reach the CM for announcement.
Veerappan is the hottest story subject for the filmmakers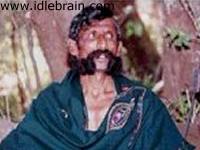 It had to happen, sooner or later. Reel life being inspired by real life is not a new phenomenon, and the Rajkumar-Veerappan drama had to take its toll on showbiz.
A few filmmakers have already started making hay while the sun shines while Rajkumar spends his days in the sandalwood smuggler's custody, and in the "sylvan surroundings" of the deep forests, as he himself loves to call it. Selvamani, a popular Tamil director is planning to make a multiligual film on Veerappan with Telugu hero Raja Sekhar in the main lead. Telugu super star Krishna is acting in another film 'Mandupatara' as real life Krishna, who gets abducted by a Veerappan like gang.
A few audio companies in Karnataka have already cashed in on the event, releasing albums featuring numbers that go thus: Kallana Kaiyalli Kannada Kanmani (The cynosure of Karnataka in the hands of a thief) and Mangana Kaiyalli Manikya (A precious jewel in the hands of a monkey).
And if audio albums were not enough, a certain Rajesh Agarwal is dubbing an eight-year-old Kannada film, Veerappan, in Hindi. The film is produced by Chandulal Jain and stars Kannada action hero Devaraj. On its release, the film had bagged a State award, which in turn had lead to a major controversy. Now that all of India wants to know more about the don of the wilds, obviously it makes commercial sense to release the movie for larger audiences!