Supergood to make 4 films in Telugu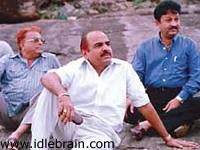 RB Chowdary, who is having a strategy of making films with novel themes in Tamil and then remaking then in Telugu with salable stars and debutant directors and making them hits. This banner remade successful films like Sudhakankshalu, Suswagatam, Surya Vansham, Raja, Nuvvu Vastavani and Ninne Premista in the past has announced it's grandeur plan of remaking four of their Tamil ventures. Their current Tamil venture Anandam will be remade into Telugu with Nagarjuna in the lead. They will also be remaking their Tamil film Sundara Purushan with Rajendra Prasad and Simran in the lead and Mayee with Balakrishna as hero. They will also make another film with all newcomers - right from actors to technicians.
Suri to have a 'Varma' trademark climax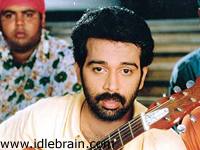 Ravindra Arts' Suri is about a person who is principally opposed to violence but gets entangled in some violent situations. How he wriggles out of them forms the story of the movie. Editor Shankar is living up to his mentor's standard by following his way of filmmaking. The climac of Suri will have 'Bonalu' backdrop. If we remember the climaxes of Ramu's 'Satya' and Krishna Vamsi's 'Samudram', these films did have the backdrop of similar kind. The shooting for the talkie part of the movie is complete and the film is in the dubbing stage. S Arun Kumar is being introduced as a cinematographer with this film. The film has Chakaravarthi and Priyanka Tiwari in the lead. This film is also being remade into Hindi simultaneously with a title 'Durga'.