Balayya as Dance Master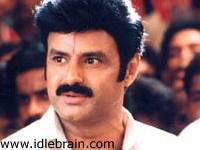 Balayya is doing the role of a dance master for a scene in Venkatramana Productions film. Shooting of this film is going on near araku Valley. The first half of this film will have the backdrop of the dance school called 'Sivaranjani Sangeeta Kalasala'. Balayya donned the role of 'Dance Master' in 'Seetarama Kalyan' in the past in which he tries to fool the parents of 'Rajani' by acting as old dance master. One might get a doubt about why Balayya is doing the role of 'Dance Master' in a pucca commercial film directed by B Gopal. The producer says, it has a strong background behind why Balayya starts dance academy. Preeti Gingyani, Simran and Asha Saini are doing the roles of heroines. Simran is acting as wife of Balayya, Preeti as lover girl of Balayya and Asha Saini as the sister of Simran. This film is slated for 21st of December release. Three songs of this film would be shot in Canada.
Kamal to act nude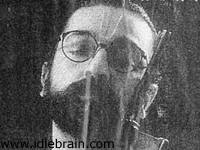 Kamal Hassan is going to do a nude scene in this forth coming film 'Andalavan'. Suresh Krishna is going to direct this film. Kamal Hassan who is addicted to experimentation is playing a dual role in this film. The other role in this film is of a ugly looking guy. Kamal Hassan seems to have gained 25 kg to don that role. He selected Raveena Tandon for the role of heroine. Shankar Mahadevan, the popular singer is going to provide music for this film. This film is going to be produced by Kalaipuli Dasu. Kamal Hasan has penchant for roles of varaiety nature. He made different films like Vichitra Sodarulu, Indrudu - Chandrudu, Bharateeyudu. All these three films had Kaml playing a double role. We got to wait and see who will fetch the Telugu dubbing rights.