Story


Siddu (Sairam Shankar) is a carefree boy-next-door. Sanjana (Samiksha) is a doting sister of four elder brothers. Siddu is like a family member in Sanjana's household. One fine day, Sanjana elopes with Siddu. And fate separates them. Sanjana goes into the protective hands of naxalites. Siddu lands up in the house of a journalist (Flora Saini). Siddu thinks Sanjana is dead. Sanjana thinks Siddu is no more. The rest of the story is all about how fate unites them again.
Artists Performance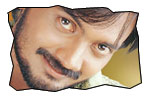 Sairam Shankar: Looks wise Sairam Shankar is pretty average and resembles his brother Puri Jagan. His appearance and looks suited the 'awara' image meant for the character. However it is his dialogue delivery and voice modulation that needs lot of improvement. There are good dialogues written for him. There is so much of situational comedy in that character (like the ones written for Ravi Teja in Idiot and ANOTA). Because of bad dialogue delivery and no comedy timing, it has gone in vain. His costumes (in dances) and dancing style resembles that of Nagarjuna.
Heroines: Main heroine Samiksha is pretty average in looks and histrionics. Asha Saini (Flora Saini) put on lot of weight and it shows up even more on the screen. Puja (daughter of Subhashini) did a small role. And she is just OK.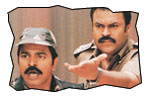 Others: Satya Prakash is good as the leader of ultras. Brahmanandam, Ali, Venu Madhav and Dharmavarapu Subramanyam generated good amount of humor in this film. Naga Babu is terrific as police official with his serious comedy. Brahmaji is very good in the role of a cop. Rama Raju, Uttej, Srinivasa Reddy and others are adequate.
Technical Departments: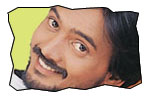 Story: The story of the film is good. In typical love stories, the entire first half would be devoted for love between lead pair and keep the opposition from parents as the interval block. The second half runs around the hide and seek game. But this story is different. The film does not show the love angle between lead pair till they elope after 30 minutes of start of the film. The entire love story is shown in a song. The basic storyline is fresh.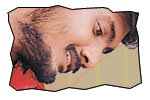 Screenplay - direction: Puri Jagan's screenplay is worth commending. He did not choose the beaten path to narrate a love story. After 30 minutes of starting the film, we feel that it is a routine story in the lines of Chanti/Gangotri. And then Puri includes an unexpected twist and from there the film takes off. Direction of Puri Jagan is good. However, he had to compromise on showing cops, naxalites and TV journalists on an unrealistic way just as to make them suit the story. The hero characterization in this film too is very aggressive and reckless just like the hero characterization in his preceding films.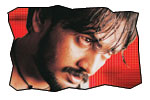 Dialogues: Dialogues by Puri Jagan reminds us of the ones in 'Idiot' film. However, the hero should have good voice modulation and comedy timing to crack the witty oneliners on the screen. The dialogues written for comedy actors are very good.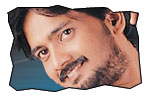 Music: A couple of songs in this film are good. 'Endukani' song is the best song in this film in terms of content, placement and emotion. Surprisingly, Chakri has given a superior background score for this film. Re-recording of the film is also good
Other departments: Cinematography by Shyam K Naidu is appropriate. Stunts of Ram Lakshman are satisfactory. Editing cuts by Marthand K Venkatesh are fast and effective. Production values by Vaishno Academy are fair.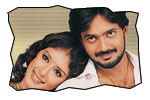 Analysis: The first half an hour of the film is routine. Film takes off from the point of elopement. The positive points of the film are Puri Jagan's story, screenplay, comedy and music. The negative point is dubbing of the hero and lack of love episodes (being a film that is titled as 143 (I love you)). The TV9 episodes which are meant for comedy scenes tend to take a dig at TV9's style of reporting. This film is an above average film with ample comedy and mass sequences. And it would definitely get profits to Puri Jagan who kept the distribution rights of entire territory to himself. But the question here is about how much profit it would fetch!
143 links
Pressmeet
Photo Gallery
Working Stills
Audio function
Trailers
Jeevi reviews of previous 5 films
Shiv Shankar
Arjun
Valliddaru Okkate
Intlo Srimati Veedhilo Kumari
Naa Autograph
More Reviews