Story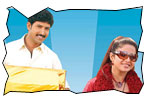 Venkata Ramana (Venu) is a sincere cop with a noble ambition of helping orphans. His wife Bhanumati (Sangeeta) is a greedy woman and nags her husband all the time for more money. Ramana buys a lottery ticket on the insistence by his wife. Dharani (Shabna Khan) is a waitress in a restaurant. After having a breakfast at Dharani's restaurant, Ramana realises that he has no money in his purse. He promises her that he would give half of his prize money if he wins in the lottery. And he wins the lottery of Rs 10 crores and pays her half the amount. The rest of the story is all about what happened to the marriage of Ramana and Bhanumati.
Artists Performance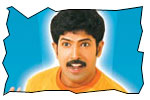 Venu is at home playing the role of an honest man. He is completely at ease playing the character. Sangeeta's performance is so good that it starts bothering you (because the character has to be so cruel). Her role is actually the villain of the film. The lady who dubs Ramya Krishna's voice has dubbed for Sangeeta. She goes overboard with high pitch dialogue delivery. The dialogues written to Sangeeta are very loud. Shabna Khan is adequate. Sunil impresses you in an item song and his costumes in that song enhanced Sunil's dance performance. Sunil and Kota as warring lawyers are good. Krishna Bhagawan steals the show again with his typical snide remarks. MS Narayana's role is pretty funny. Ali's comedy track as 'sobhanapu pelli koduku' is entertaining.
Technical Departments: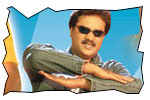 Story: Story of the film is heavily inspired by the Hollywood flick 'It Could Happen To You (1994)'. This story has typical Indian emotions. All the characters, characterizations and twists are adapted as they were. Venu, Shabna Khan and Sangeeta played the characters played by Nicolas Cage, Bridget Fonda and Rosie Perez.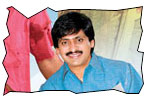 Screenplay - direction: We cannot really comment about the ability of the director when the screenplay is borrowed. However, the customization and adaptation are decent. He added the characters of Pavala Shyamala and MS Narayana to add more humor at the home front. Direction of the film is adequate. Humor has always been the forte of SV Krishna Reddy and he succeeds in getting some humor out of certain situations.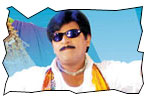 Other departments: Dialogues are good. There are witty ones. 'Bagunda' dialogue entertained the crowds. However, the dialogues written for Sangeeta are shrill. Music by SV Krishna Reddy is adequate. However, conceiving of lead scenes for songs are not good. Cinematography by Jawahar Reddy adequate. Production values are neat.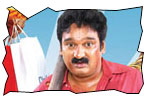 Analysis: The first half of the film is entertaining. The second half is dragged a bit. The way director ended the Sangeeta part is good. SV Krishna Reddy has been given successive failures in the recent times. This film could come as respite to him as it has got decent humor and family orientation. The success of the film depends on how family crowds embrace it.
Bahumati links
• Audio launch
• On the sets
• Photo gallery
• Wallpapers
• Trailers
Jeevi reviews of previous 5 films
• Sivaji
• Dubai Seenu
• COAFM
• Aata
• Srimahalakshmi
More Reviews