Story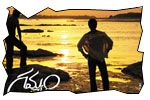 Abhiram (Sharwanand) is a filthy rich youngster. He falls in love with a medico called Janaki (Kamalinee Mukherjee), who is a good Samaritan. Janaki is an idealistic girl who believes in doing social service and treating the people around with love and care. Abhiram is a selfish guy who just wants Janaki, but not her noble traits. In the process, they are forced to separate. The rest of the story is all about the road trip Abhiram takes place while searching for his love and discovering his inner-self.
Artists Performance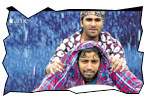 Sharwanand is good in the role of the main lead. But it is Allari Naresh who hogs the limelight. The character of 'Gaali Seenu' is probably the best in the career of Allari Naresh. There are similarities between Gaali Seenu character in Gamyam and Jagapati Babu's role in Anthahpuram. Kamalinee Mukherjee's role is little passive though the entire story revolves around her. She did well. It has become customary for the hero to beg for Kamalinee's love during the climax in most of the films she worked. The guy who did the role of naxalite helping heroes is very competent.
Technical Departments: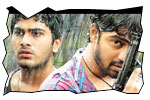 Story - screenplay - direction: The story of the film is simple as it is a screenplay based film. One can't help noticing a bit of resemblance of this film to 'Motorcycle diaries' (click here for jeevimovie.com review) where a couple of friends discover themselves through traveling and one of them turn of to be 'Che Guevara'. The screenplay is effective. Direction is good for a first timer. He judiciously mixed commercial elements into an artistic story. He tried to stick to morally/ethically correct story and at the same time inserted entertainment in the form of Gaali Seenu character. The Naxalite angle in the climax is a distraction though there is a purpose behind it. For a first timer, it is a good debut for Krish.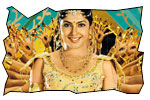 Other departments: Lyrics by Sirivennela stand out in the technical departments. Dialogues by Nagaraju are good (especially funny one-liners written for Gaali Seenu). Music by ES Murthy is average. So is the background music. Cinematography by Hari Anumolu is just OK. Editing is alright. Action sequences by Ram Lakshman are good. Choreography done for Kamalinee performance is good.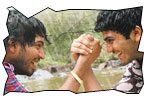 Analysis: The film starts with an accident and then the flashback episode of the scenes prior through that incidents are narrated using spaced flashback format. The strengths of the film are Allari Naresh and direction. On the flipside, a better technical team (cinematography, music etc) would have contributed a lot to the film. Director Krish should be commended for trying a different film instead of going for routine commercial flick for his debut. On a whole Gamyam is a decent film with a bit of art orientation.
Gamyam links
• Premiere show
• Photo gallery
• Music launch
• Wallpapers
Jeevi reviews of previous 5 films
• Ontari
• Mr. Medhavi
• Swagatam
• Vaana
• Pourudu
• Krishna
• Mee Sreyobhilashi
• Anasuya
• Mantra
• Seema Sastri
More Reviews