Story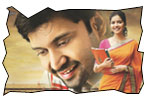 Golkonda High School is in the verge of extinction as the trustees want to make money since it is a good real estate property. Board's Trustee Kireeet (Subbaraju) comes up with a proposal of turning the playground into a coaching center. Principal Viswanath (Tanikella Bharani) opposes to that proposal vehemently. Kireet then asks the principal to show results if he wants to retain playground. Viswanath comes up with the proposal that playground should be retained if GHS's cricket team manages to win AP level league tournament. Principal Viswanath summons for his former student Sampath (Sumanth) - an idealist who leads a dejected life. Sampath joins GHS as the cricket coach and he has three months to convert the disoriented GHS cricket team of 14 students into champions. The rest of the story is all about how he coaches GHS team to victory and in the process how he is gets his redemption.
Artists Performance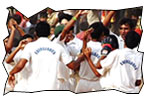 Sumanth comes up with his career best performance as coach Sampath in this movie. It is an idealistic and inspiring character. Sumanth's diction, expressions and body language suited it really well. Sumanth is the right choice for this movie. Swati's role is not connected with the main story line. If she looked like a playful teen in her earlier movies, Swati is looking like a woman in this movie with sarees and demure performance. Subaraju has a towering screen presence and he proves again his capability as an actor with this movie. In all his earlier movies, Shafi used to dominate the character. He played this character within the boundaries in GHS and he is highly impressive. Tanikella Bharani is excellent. Ravi Prakash is authentic. Though all the seasoned actors performed exceedingly well, it is the kids who are stars of this movie. All the kids who acted as students are extremely natural. Santosh and Sangeet (both of them are sons of late director Sobhan Babu) have acted as Gowtam and Varun. Santosh's performance is intense. Varun is very cute. Srinivas Sai (who acted as kid Nagarjuna in Kedi) is terrific as hot-blooded youngster. Farooq who played the role of Micky is genuine and effective. Lalith who played the role of sardarji keeper is very good with his performance. I don't know the names of other kids. But the all the students are perfectly cast. The old man who did the role of attendant is perfect.
Technical departments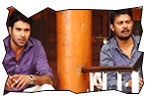 Story - screenplay - direction: The basic story is taken from Hari Mohan Paruvu's novel 'The Men Within'. It is an interesting novel about how a coach trains a pack of disoriented students (each student has different problems in their lives) and makes them into a winning unit. Mohana Krishna Indraganti has simplified the story enough to suit the big screen. He has also used the scenic order (screenplay) as written in the book. Mohana Krishna Indraganti is a learned filmmaker who went to film school. He made sure that he has stuck to the sensibilities while directing the movie. GHS is a neat work by the director but the narration should have been pacier. The screenplay should have been more tight.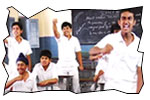 Other departments: This movie is an example of how the technical team can complement the work of the director. All technical departments have coordinated cohesively to come up with a complete product where no department dominates the other one. Cinematography by Senthil Kumar is an asset. This is his second sports movie after Sye. Dialogues by Mohan Krishna are good. There is an interesting dialogue about 'magatanam' towards climax of the movie. Music by Kalyani Malik is excellent. Lyrics and music in Jaagore Jaago is inspiring. S Ravinder has come up with authentic work. Shravan's editing is crisp.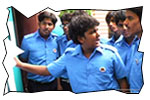 Analysis: Ram Mohan (Art Beat Capital) who produced comedy like Ashta Chemma as his first venture made a brave decision when wanted to make an idealistic and inspiring sports-based movie. The credit for this movie should go to him. Because of the freedom given by the producer, Mohan Krishna Indraganti could able to come with a neat product. All the cast and crew complemented each other's work. There is an underlying message in the movie to the parents and students. At the same time, the entertainment quotient is intact. GHS might not have regular commercial elements, but has enough content in the movie to make you glued to the screen. On a whole, Golkonda High School is a different yet enjoyable film. You may watch it at your leisure.
Golkonda High School Links
• User reviews
• Music launch
• Disc function
• Photo gallery
• Trailers & videos
Jeevi reviews of previous 5 films
• Anaganaga O Dheerudu
• Mirapakai
• Ragada
• Manmadha Banam
• Nagavalli
• Kathi Kantha Rao
• Manasara
• Rakta Charitra 2
• Orange
• Yemaindi Ee Vela
• Kalyanram Kathi
• Rakta Charitra 1
• Khaleja
• Robo
• Saradaga kasepu
• Komaram Puli
• Don Seenu
• Maryada Ramanna
• Jhummandi Naadam
• Vedam


More Reviews