Story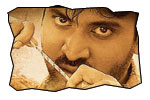 Gowri (Sumanth) is a mechanic at Dhoolpet area. Swetha (Charmi) is a college going student who is the daughter of a media baron Chandra Sekhar (Vizag Prasad). Gowri and Swetha fall in love and it irks Chandra Sekhar. He seeks the help of the leading mafia leader Sarkar (Atul Kulakarni) to separate Gowri and Swetha. The rest of the story is all about how Gowri wins back Swetha with the consent of everybody.
Artists Performance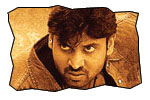 Sumanth had a little beard to suit the mass look of his character. He is good as usual and performed really well in fights department. Charmi is glamorous and performed well. But it is Atul Kulakarni who is going to walk away with honors with his compact histrionics. The dubbing of Ravi Sankar to him suited very well. The separate comedy track between Venu Madhav and Jyothi is entertaining, though there is a bit of vulgarity. Naresh and Kousalya are adequate. Vizag Prasad is fair. Raghubabu is impressive among the henchmen. Chiram Seenu and Srinivasa Reddy are OK.
Technical Departments: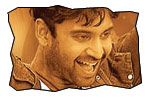 Story: Story of the film is a routine one, but with a difference towards the characterization of hero. The film is about how hero wins over the bad guys and put some sense into their heads with his magnanimous thinking and good deeds. The film ends with typical DDLJ kind of climax.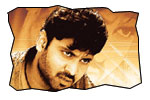 Screenplay - direction: Direction by Ramana BV is OK. He rightly established the brutality and ruthlessness in the character of villain. But he has given too much emphasis given towards action sequences and could not establish the much needed inspiration in the characters of Naresh and Kousalya. Screenplay of the film has certain lags. The important scenes that got good response among the crowds
1. Sumanth getting his friend and the girl who eloped with him back to the marriage hall. This scene establishes the goodness in Gowri character.
2. Sumanth's first confrontation with Atul Kulakarni. This established the mental toughness of hero character.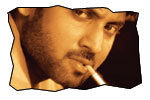 Other departments: Music in this film is just average unlike Sravanthi Ravi Kishore's earlier films, which were musical hits. The song Nemmadi Nemmadigaa is good. Background music is ok. Dialogues by Marudhuri Raja are fair. There are well written dialogues for hero - villain confrontation scenes. Fights by Peter Hyne are good, but there is too much of thread work. Camerawork by Hari Anumolu is adequate. The camera angles are good. Production values by Sravanthi banner are good, as usual.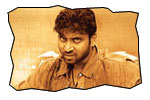 Analysis: First half of the film is mediocre. Second half is better. This film has mass orientation with a bit of class touch. The plus points of the film are Sumanth, villain's characterization and mass episodes. The minus points of the film are lack of compactness and slow narration. This film would be a little disappointing one for the fans who like the films from Sravanthi banner as Gowri assumes entirely different texture. The fate of this film would depend on how well the masses receive it.
Gowri links
Muhurat
Pressmeet II
Pressmeet I
Photo Gallery
Audio function
Wall Papers
Trailers
Jeevi reviews of previous 5 films
143 (and i miss you)
Shiv Shankar
Arjun
Valliddaru Okkate
Intlo Srimati Veedhilo Kumari
More Reviews