Story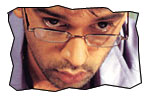 Ravi (JD Chakravarthi) is a film editor. He has a beautiful assistant editor called Nikita (Priyanka) working under him. They share a pure friendly relationship with no love/sex attached. His wife Lakshmi (Aamani) is a loud-mouthed nagging lady who keeps irking him for no reason. One fine day, Ravi kills Lakshmi and packs her body in a carton box and dumps the box into a river in the city's outskirts. Later on Ravi and his father-in-law complain to cops that Lakshmi is missing. The cops are on the trail now. The rest of the story is all about how the murder mystery in unveiled.
Artists Performance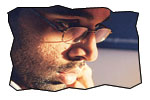 Chakri did well as the protagonist. He had shaven off his mustache. The character played by him is confusing at times. Amani did a small role as the nagging wife. Priyanaka is very cute and she did well. Venkat is appropriate in his role of Priyanka's boy friend. Bhanu Chandar, Raghunadaha Reddy, Narsing Yadav and Brahmaji are adequate.
Technical Departments: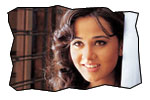 Story - Screenplay - direction: This kind of storyline is very atypical in Telugu films. This story is like the ones we find in crime news section of local tabloids. Since everybody could guess from the title, caption and posters that this film is all about a husband killing his wife, it needs an exceptional handling of screenplay and narration to make the viewers glued to their seats. Screenplay of the film is amateurish. Direction leaves a lot to be desired. The director failed in creating and sustaining the suspense element in this film. The narration of the film is uninteresting.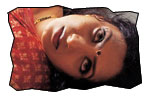 Other departments: Background music and rerecording of the film is technically good. But conceptually very wrong. Music plays a vital role in thrillers. The music director should use the sound for a chills down the spine experience wherever needed. But the music director used frightening sound for unimportant scenes, which let the steam off the film. Photography by Chota K Naidu is excellent. Editing by Bhanoday is fair. Dialogues are pretty trivial.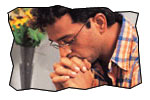 Analysis: 'Madyahnapu Hatya' - which is supposed to be a thriller - ends up being an uninteresting narrative where hero's characterization and his motives are very hazy. The killing process and subsequent follow-up is not narrated effective enough to make the audience believe. The best thing about the film that it is a song less film with duration of 1 and half hour. This film also suffers from an abrupt climax and it makes the film an anticlimax. You can avoid this film without any hesitation.
Madyahnapu Hatya links
Photo Gallery
Trailers
Jeevi reviews of previous 5 films
Gowri
143 (and i miss you)
Shiv Shankar
Arjun
Valliddaru Okkate
More Reviews