Story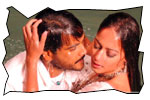 Sanjay (Sivaji) loves an NRI girl Sravya (Kaveri Jha). She invites Sanjay for a holiday along with their family in Bangkok. While travelling to Bangkok his bag is exchanges with that of Tyson (Brahmanandam) who is carrying heads of seven people. The rest of the story is all about how Sanjay comes out clean to prove his innocence in front of Sravya's parents.
Artists Performance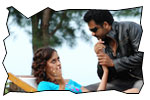 Sivaji is good. Kaveri Jha is adequate, but is good in songs. Vijay and Kamal are ok as buddies of Sivaji. Brahmanandam's characterization is very bad. Ahuti Prasad is ok as father of heroine. Tulasi suffers from poor characterization. Babloo is alright.

Technical departments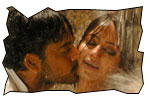 Story: Story of the film is inspired by the Hollywood flick '8 heads in a duffel bag (1997)'. The original film is about the character played by Brahmanandam in Telugu. The director changes it to highlight Sivaji character. The episodes of party where hero and heroine fool each other are lifted from Hindi flick 'Welcome'.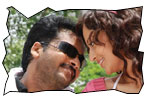 Screenplay – direction: Screenplay of the film is bad. It needs tremendous comedy timing to make the second half work on comedy of errors and director failed terribly to get the timing right in the second half. Entire second half looks like a patch work with director having no clue about how to run the story. Another major drawback about the film is the concept of transporting heads, which is weird idea for a Telugu film.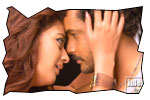 Other departments: Songs scored by Anand (Mantra fame) are decent. Songs are also canned adequately well. Cinematography is average. Editing should have been better. Dialogues are just Ok.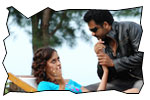 Analysis: First half of the film is mediocre. Second half is pathetic. The title Naa Girl Friend Baga Rich is not related to the story. It is a crime thriller narrated with dark humor. The director fails in selecting wrong Hollywood film (8 heads in a duffel bag (1997)) to remake in Telugu and falters in a big way. On a whole, NGFBR is a pathetically made film with unappealing content.
NGFBR links
• Photo gallery
• Trailers
• Video Songs
Jeevi reviews of previous 5 films
• Drona
• 16 Days
• Satyameva Jayathe
• Siddham
• Nenu Devudni
• Konchem Istam Konchem Kastam
• Shh...
• Arundhati

More Reviews