Story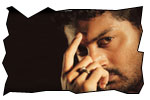 Pardhoo (Kalyan Ram Nandamuri) is a happy go lucky college student in Vizag. Prakash (Ravi Kale) is a dangerous mob man in Hyderabad. Pardhoo is a kind of guy who like to help whoever is being harassed. Pardhoo loves leading a peaceful life without any tensions. He is a kind of guy wants to face the enemy and resolve the issue in stead of running away from it. In the process, he crosses the lines of Prakash gang. Prakash gang desperately looks out for Pardhoo. The rest of the story is all about how Pardhoo puts an end to atrocities of Prakash being just one humble student from Vizag.
Artists Performance
Kalyan Ram Nandamuri: Kalyan Ram Nandamuri added another weapon called mass orientation to his armory with this film. He is extremely good in confrontation scenes with villain towards climax. His dialogue delivery improved tremendously. His dialogue delivery reminds us of his father Hari Krishna in mass episodes. He is good in action episodes. He needs to improve his comedy timing.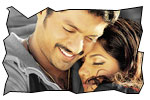 Others: Heroine Diya is not up to the mark. Ravi Kale is effective as the baddie. But it is Vinayagan who steals the show with maverick antics. The way he compares himself with the Nagarjuna in Mass film poster is pretty hilarious. There is a streak of comedy to his nasty appearance. Vinod Kumar as cop is adequate. Charan Raj plays the role of heroine's father. Rathi did an item dance in Aisa Item song. Chalapati Rao and Kavitha are adequate.
Technical Departments: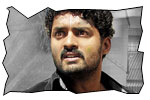 Story - screenplay - direction: The basic story idea is good with lots of interesting loops in it. The mystery unfolds slowly as the second half progresses. There is an element of sentiment with hero being a responsible warrior on behalf of the kid, who became an orphan because of his an unintentional mistake committed by him. There is a thread dedicated to the family crowds. Screenplay of the film is smooth in second half and was not developed well in the first half. Direction is good in patches.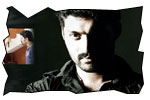 Other departments: Music by Chakri is decent. Three songs stand out on the screen. These songs are Aisa Item (first song), Sikh dam (choreographed in western style) and title song. The graphics and visualizations done for title song impart lot of emotional weight towards climax of the second half. There are two class songs Kalisina Samayana and Avunani Kadani that enhances romance of the lead pair. Action episodes of the film are pretty good. Dialogues are pretty average. There is no consistency in lighting from the cinematography aspect. Most of the episodes in this film are color-graded.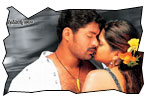 Analysis: The first half of the film is mediocre. But the second half scores more on fast narrative. The basic idea of a man working selflessly towards society is one point that scores well among the masses. The plus points of the film are Kalyan Ram and screenplay in the second half. Kalyan Ram has taken the right decision to make a mass film like this in stead of continuing making films like Athanokkade which caters only to the class audiences. Asadhyudu would opened up the new segment for Kalyan Ram and the strong fan base of Nandamuri in B and C centers only help him.
Asadhyudu Links
Photo Gallery
Audio launch
Wallpapers
Trailers
Interviews
Kalyan Ram
Anil Krishna
Abroad schedules
USA
Jeevi reviews of previous 5 films
Ranam
Shock
Sarada Saradaga
Happy
Chukkallo Chandrudu
More Reviews