Story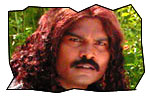 Ram and Lakshman (Ram - Lakshman) aspire to become police inspectors. But their parents had to pay hefty amount as bribe to higher police officials by generating money through their LIC policies by killing themselves in an accident. After realizing the cause of death of their parents, Ram and Lakshman start cleaning up the society by eliminating the bribe-seeking officers and evildoers. In the process they kill brother of a local mafia kingpin Panda (Salim). Panda makes an assassination big to eliminate Ram and Lakshman. Dr. Madhumati combines the proper parts of two mutilated bodies and makes one perfect man out of Ram and Lakshman. The rest of the story is all about how he takes revenge on Panda.
Artists Performance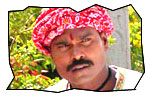 Ram and Lakshman are good in fights department. But their histrionics are bad. Ram (or Lakshman) appears ghastly in that black dress and long curly hair. Even when they use a revolver, they move their fists in such a way that they are going to give a blow. Sanghavi is adequate. Subba Raju got a different role as officer on special duty. Salim has got more to shout and less to act in this film. His character is a straight rip-off of Panda's character from Gharshana film. Abhinaya Sri did an item song to entertain frontbenchers.
Technical Departments: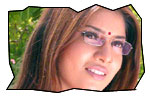 Story - screenplay - direction: Story of the film is a typical revenge story. The cop part of the film is ripped off from Venkatesh's 'Gharshana'. The concept of assembling body parts of two individuals to make a healthy human being is illogical. Screenplay of the film is very predictable. Direction is second-rate.
Other departments: Dialogues by Ghatikachalam are mediocre. Background score and rerecording of this film is cacophonic. Fights of the film are partly good. But too many extended fights, thread work and shabby graphics spoiled the believability of stunts. Cinematography is average.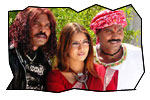 Analysis: First half of the film is mediocre. Second half is boring. The main point of a doctor assembling to bodies to give life to one body is very illogical. The narration of flashback of the film is heavily influenced by Venky's Gharshana film. The USP of this film are fights, but they are over-done to an irritating extent. On a whole, Okkade (kani iddaru) is an uninspiring film that is strictly meant for B and C centers only.
Okkade Kani Iddaru links
Muhurat
Jeevi reviews of previous 5 films
Slokam
Sravanamasam
Relax
Radha Gopalam
Sankranthi
More Reviews