Story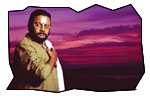 Hayagreevachari (K Viswanath) runs a Veda school in a place donated by local Zamindar (PJ Sharma) at Bhadrachalam. Vivekananda Sharma (Sai Kumar) is the son of Hayagreevachari and a hot blooded youngster who works as temple priest for a part-time job. Local mafia leader (Vijayaranga Raju) comes to know that the land donated for Veda School is very valuable as it has granite mine in it. The mafia man request Zamindar to sell off the land, but Zamindar relents. In the process, mafia man kills Zamindar and burns the Veda School with children packed inside. Hayagreevachari also dies in this incident. Vivekananda Sharma wants to ignore everything and lead a peaceful life in some other town. And his past catches up with him. The rest of the story is all about how he decimated the bad guys to save the local public from evil.
Artists Performance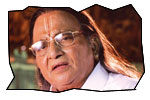 This role is a very typical one for Sai Kumar, except that his get-up is new. K Viswanath is terrific as Veda School's head. His dialogue delivery and upright mannerisms added to his character very well. Madhu Sharma is adequate, but did not have any role except for following hero. Ambika is good as mother of hero. Brahmanandam is wasted in a comedy role.
Technical Departments: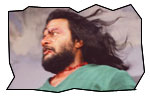 Story - screenplay - direction: Story of the film is routine and reminds us of flashback-based faction films. Direction by Bharat is mediocre. Screenplay of the film is shabby. Narration is uninteresting. There is no logic and believability in characterization and deeds of hero. Clarity in narration is missing.
Other departments: Music of the film is mediocre. Cinematography is average. Fights by Horseman Babu are so so. Editing is middling. Production values of the film are average. Dialogues in this film are partly good. Here is one dialogue that is worth mentioning
'Vivekam mundu nadiste Vijayam needalaa vastundi.
Aavesam mundu nadiste Anardham peedalaa vastundi'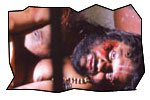 Analysis: First half of the film is mediocre. Second half is pretty heavy with unnecessary fights and over-done dramatization. The only positive aspect of the film is the fantastic work done by K Viswanth. Sai Kumar disappoints again with this routine film. We have to wait and see how this film fares in B and C centers.
Slokam links
Muhurat
Photo Gallery
Audio function
Jeevi reviews of previous 5 films
Sravanamasam
Relax
Radha Gopalam
Sankranthi
Manasu Mata Vinadu
More Reviews